Check out the new books available for borrowing. These are the ways to do so:
+ subscribe to our new arrivals rss feed
You can use a RSS reader such as MS Outlook, Feedly or FeedReader to keep updated with our New Arrivals.
Simply add this URL to the RSS reader:
Library New Arrivals
You can also add our
Latest News feed
+ via pinterest
New books will be added to our Pinterest page, when they are available. Browse by month or series and click on the book cover to check its availability for loan.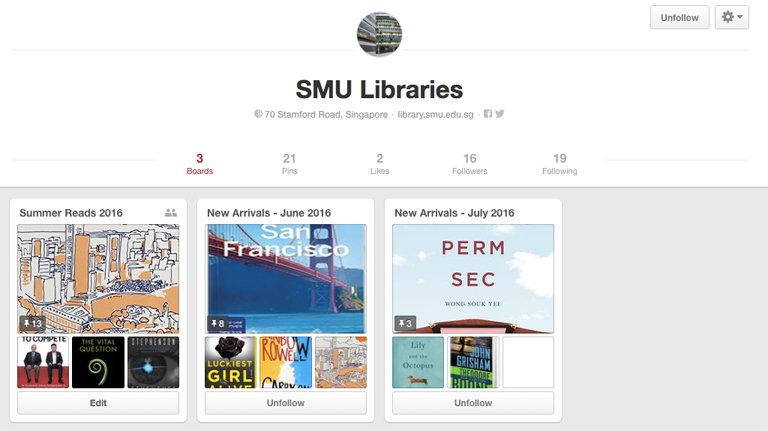 Last updated on 24 Oct 2016 .