A collection of contemporary paintings that explore art, culture, education and politics in Myanmar have been on display in the library since the start of Term 1, August 2016.
The paintings are part of the Thukhuma collection and are on loan from Professor Ian Holliday, Vice-President and Pro-Vice-Chancellor (Teaching and Learning) at the University of Hong Kong.
The paintings were officially launched at the annual Back to School Reception held at the Hive on 26 August 2016.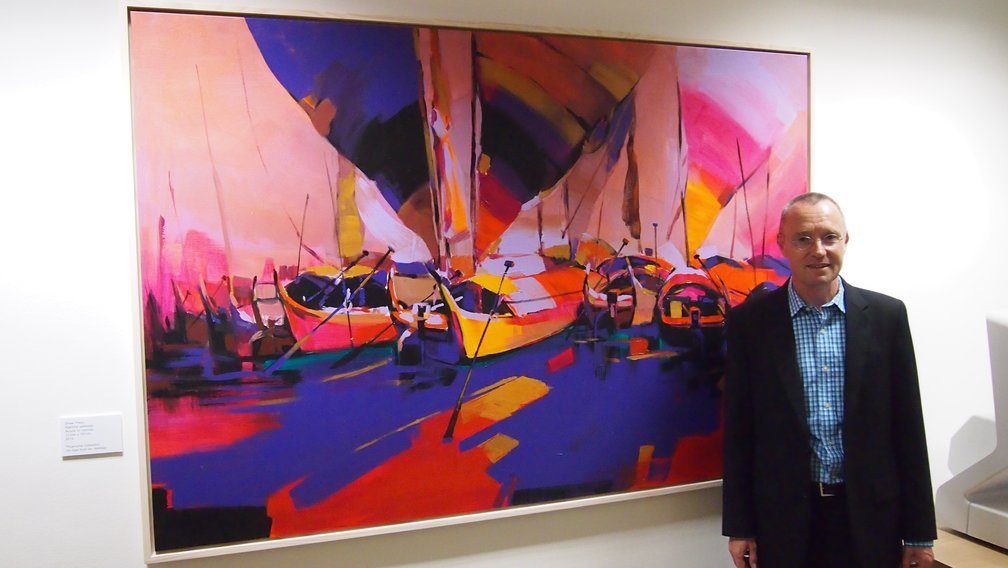 Professor Ian Holliday with Shwe Thein's "Rakhine Sailboats (2014)".
The paintings are on a five-year loan to the university, and are on display on Level 4 of Li Ka Shing Library. Another selection from the collection is also on display at the School of Social Sciences.
View the gallery here.
Last updated on 30 Aug 2016 .