SMU Libraries is proud to support the International Open Access Week 2017.
Library continues to make as much of your publications open access as possible, in line with the theme "Open in order to raise your research visibility".
Do upload the full text of your publications, preferably the author-final version, into IRIS and Library shall make it open access through the institutional repository, InK.
Last but not least, you are welcome to attend the "Raising your Research Visibility with Open Research Data: Presentations & Panel Discussion" organized by Nanyang Technological University on 24 October 2017.
Join the Open Access journey today!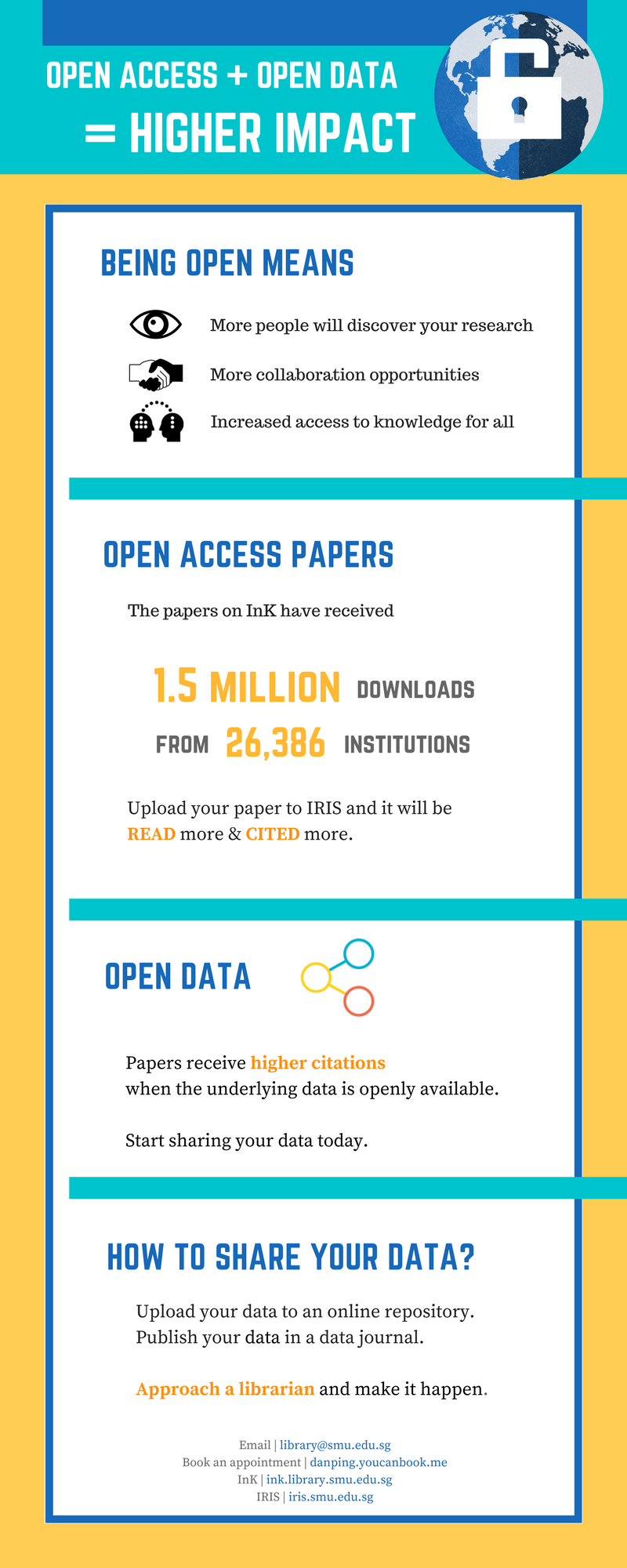 Last updated on 17 Oct 2017 .