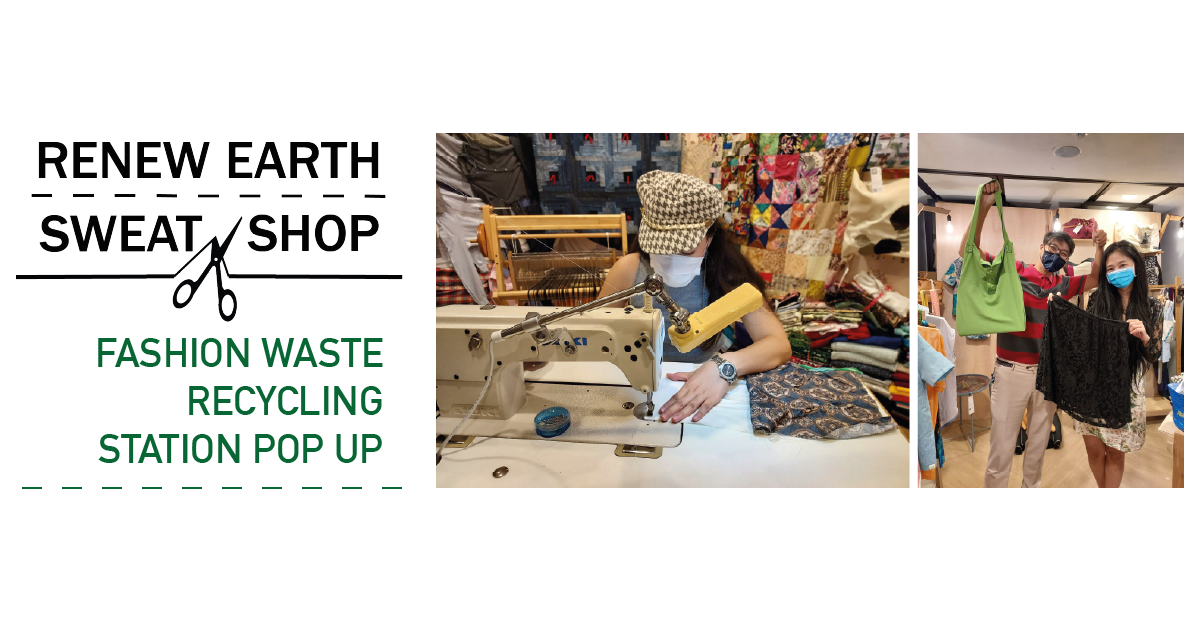 As part of SMU Sustainability Week 2022
SMU Libraries X Renew Earth Sweatshop Present
A Fashion Waste Recycling Station Pop Up
Renew Earth Sweat Shop takes over Li Ka Shing Library's The Hive with a pop-up station where you can get involved in rescuing fashion and textile waste. Be part of the Sweat Shop's effort to transform 500 kg of fashion waste. Drop in to learn more about and engage in various recycling processes, including creating fabric yarns, and salvaging reusable items and fabric from discarded clothing. You can also bring some love back to old clothes—your own or the Sweat Shop's—through hands-on repair and mending.

Wednesday - Friday, 21 - 23 September 2022
12 PM - 6 PM

The Hive, Li Ka Shing Library,
Level 2
Walk-in event: Drop in anytime.
You can bring a clothing item or two you would like to mend or repair.
About Renew Earth Sweatshop
Renew Earth Sweat Shop is a community and participatory art project reacting to the environmental impact and labour conditions linked to the global fashion industry. The project attempts to 'reverse' sweatshops—to become what a sweatshop is not, to counter waste, to rethink labour and ultimately to renew our earth.
---
Check out SMU Libraries' Sustainable Living Research Guide to learn more about the resources that we have and how you can play your part.
---