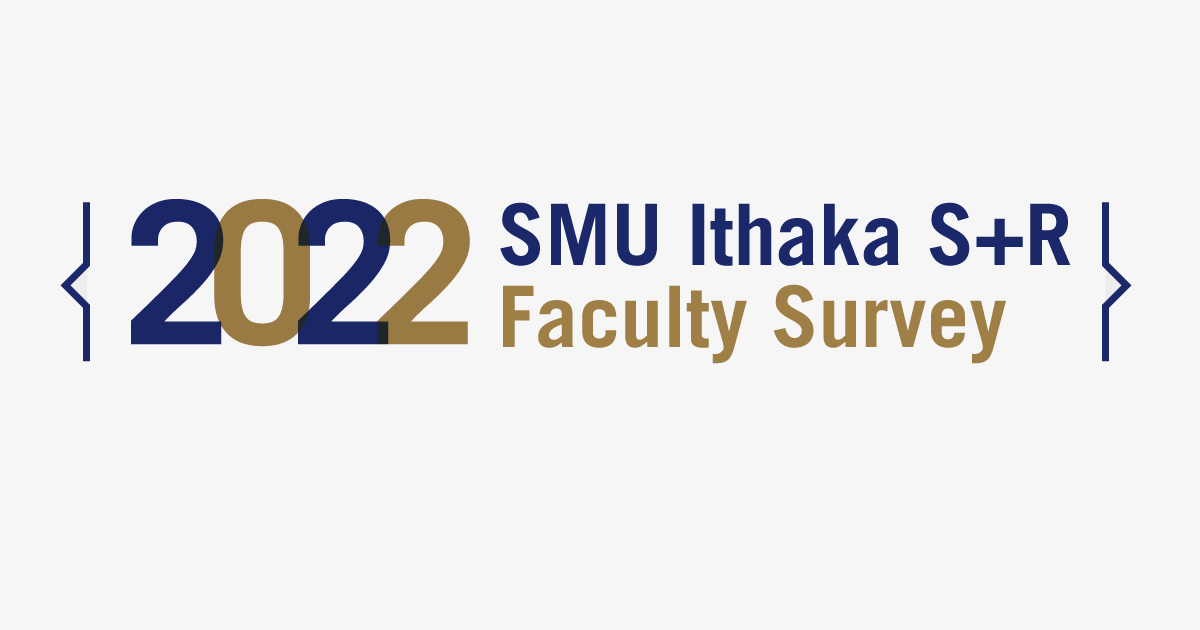 Survey Period: 17 May - 13 June 27 June 2022
Participate in a Singapore Management University version of the Ithaka S+R Faculty Survey, which is an important study of the research, teaching, and publishing practices. Your responses will help to shape the future of Singapore Management University's library services.
The last several years have brought unprecedented changes to higher education in terms of digitization and life-long learning. Your participation in this survey will help inform campus planning and decision-making with respect to research and teaching support.
The survey seeks your perspective on a range of topics, including how you engage with and perceive the Libraries. This survey will help the Libraries gain insight into how our faculty members work in a rapidly changing and increasingly digital environment.
The online questionnaire should take approximately 20-25 minutes and is accessible from the survey email sent to you by the Libraries.
The first 120 respondents will be given vouchers varying from $10 to $100 as a token of appreciation for completion. If you wish to receive the voucher, enter your email into the token of appreciation form after the final submission of the survey questions. These emails collected will not be linked to the responses and will be used purely to contact you to distribute the vouchers. You will be contacted within a month after the survey ends.
---
Token of appreciation
SGD 100 Takashimaya vouchers
SGD 100 CapitaLand e-vouchers
SGD 50 CapitaLand e-vouchers x 2
SGD 50 GrabFood e-vouchers x 6
SGD 35 Amazon e-vouchers x 20
SGD 20 Starbucks vouchers x 40
SGD 10 Starbucks vouchers x 30
SGD 10 CapitaLand vouchers x 20
---
Token of appreciation sponsored by:

​

​




​