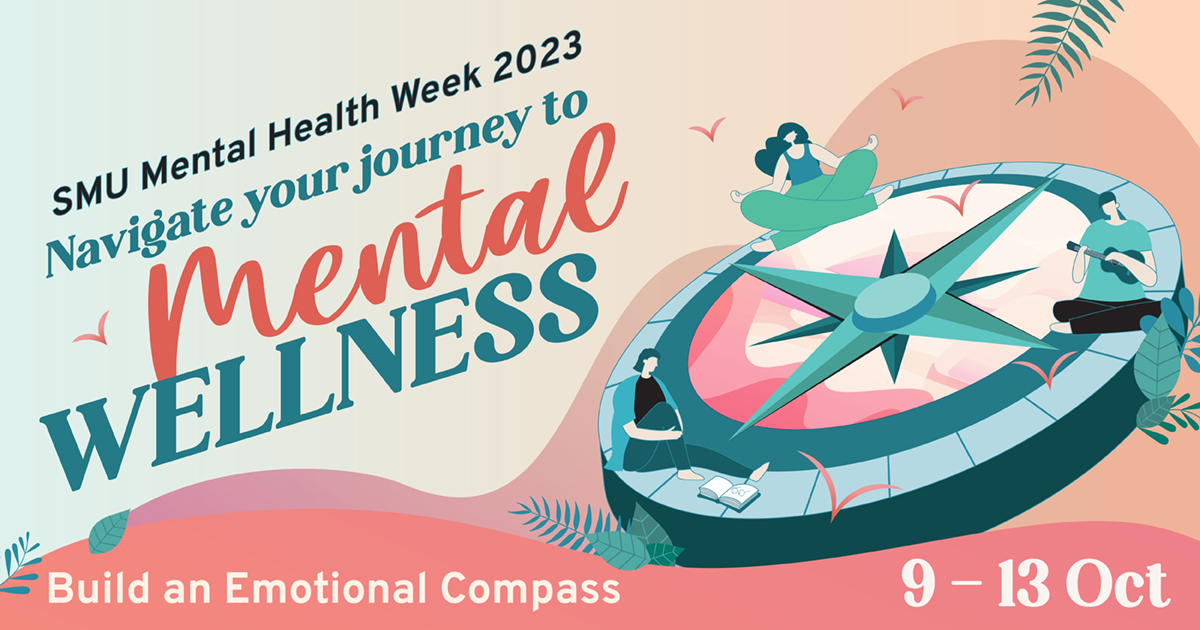 Emotions are an important part of our daily lives and we have to manage them effectively in order to achieve an optimal quality of life and wellbeing. Managing emotions involves having the awareness of your emotions and being able to identify them. When you are able to label your emotions, this reduces your stress and anxiety and you will feel less overwhelmed.
SMU Libraries, in support of SMU Mental Health Week 2023, invite you to navigate your journey to mental wellness and build an emotional compass through this specially curated resource list.
Visit our book displays at Level 2, Li Ka Shing Library and Level 3, Kwa Geok Choo Law Library and pick up a read before 26 October 2023!
---
Books
---
---
Articles
---
*How to access NYT content as a SMU user:
One-time registration is required using your SMU email address. After you have successfully created your account, you can access the content via website or mobile App.
---
Videos
---
---
Podcasts
---
---
Mrs Wong Kwok Leong Student Wellness Centre Self-help Resources
---
Mrs Wong Kwok Leong Student Wellness Centre curates various opportunities throughout the academic year to help students build emotional resilience. Cultivate your emotional resilience with the tips, resources and programmes curated just for you.
---
This selection of resources is curated by Li Zhenyan, Librarian, in collaboration with the Mrs Wong Kwok Leong Student Wellness Centre.