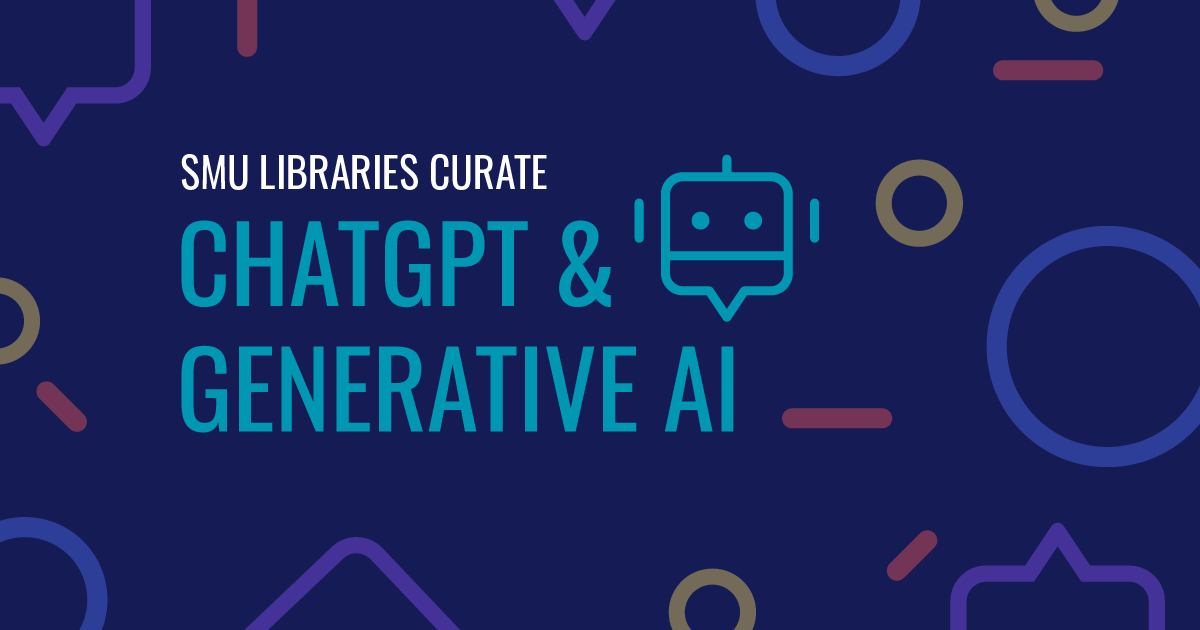 The field of artificial intelligence (AI) is evolving rapidly with the rise of generative AI. The launch of ChatGPT in late 2022 has taken the world by storm with its capabilities in a diverse range of tasks. From holding human-like conversations to composing music and assisting humans in various tasks, the impact of generative AI has become more prominent as it becomes more entrenched in our daily lives.
Will AI ever surpass humans? No one knows for certain, yet the change brought by AI is real and fast. This issue of SMU Libraries Curate put together a list of resources to help you uncover the power and limitations of this revolutionary AI technology.
Additionally, there are some helpful learning resources to prepare you for the upcoming Generate Your L(AI)brary Hackathon - registration ending soon! Explore the resources to learn and stay prepared for this new technology and what may come next.
---
Books
---
---
Articles
---
---
Videos
---
---
Other Online Resources
---
---
This selection of resources is curated by Bella Ratmelia, Dong Danping, Melody Chin, Salihin Mohammed Ali & Lim Siew Khim, SMU Librarians.