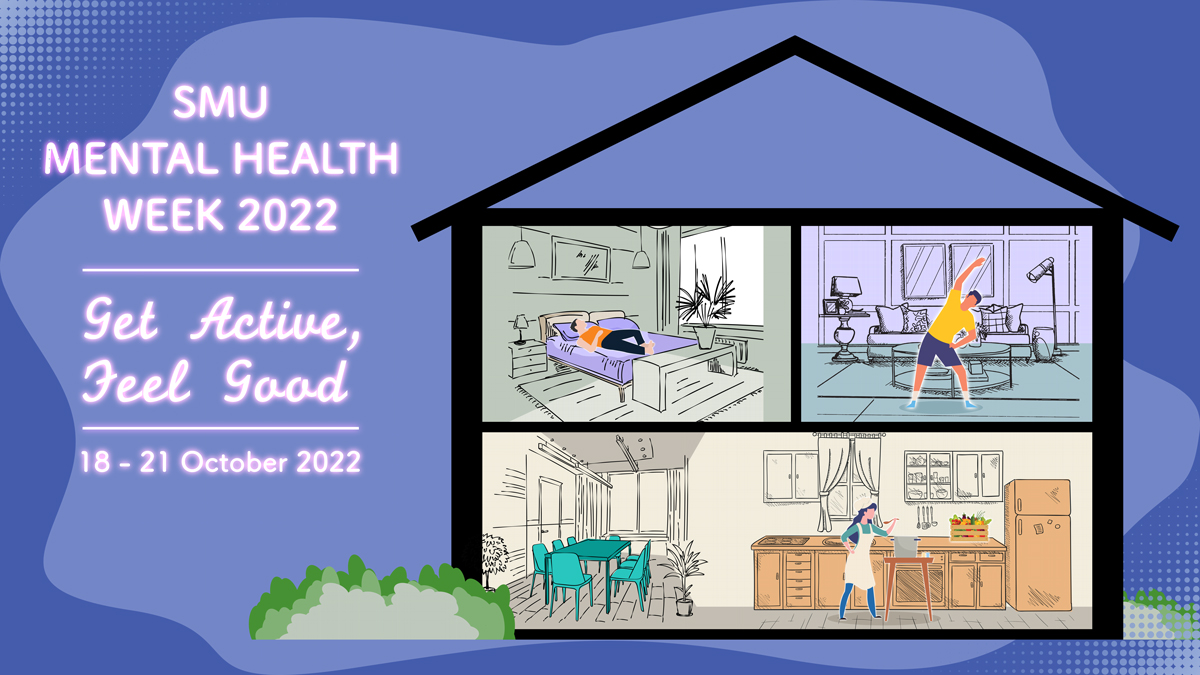 Physical resilience revolves around four aspects - sleep, nutrition, physical activity and creating a safe environment for oneself. Let's build up and strengthen our physical resilience by making small adjustments in our everyday life, which could make a big difference and have a significant impact on our mental well-being.

SMU Libraries, in support of SMU Mental Health Week, invite you to get active and learn self-care tips through this specially curated resource list.
Get Active and Feel Good by visiting our book display at Level 2, Li Ka Shing Library and pick up a read before 28 October 2022!
---
Books
---
---
Videos
---
---
Podcasts
---
---
Articles
---
The New York Times Well Guides
Other Articles
Please note: To access articles from New York Times (NYT) and Wall Street Journal (WSJ), click the links to do one-time registrations using your SMU email address.