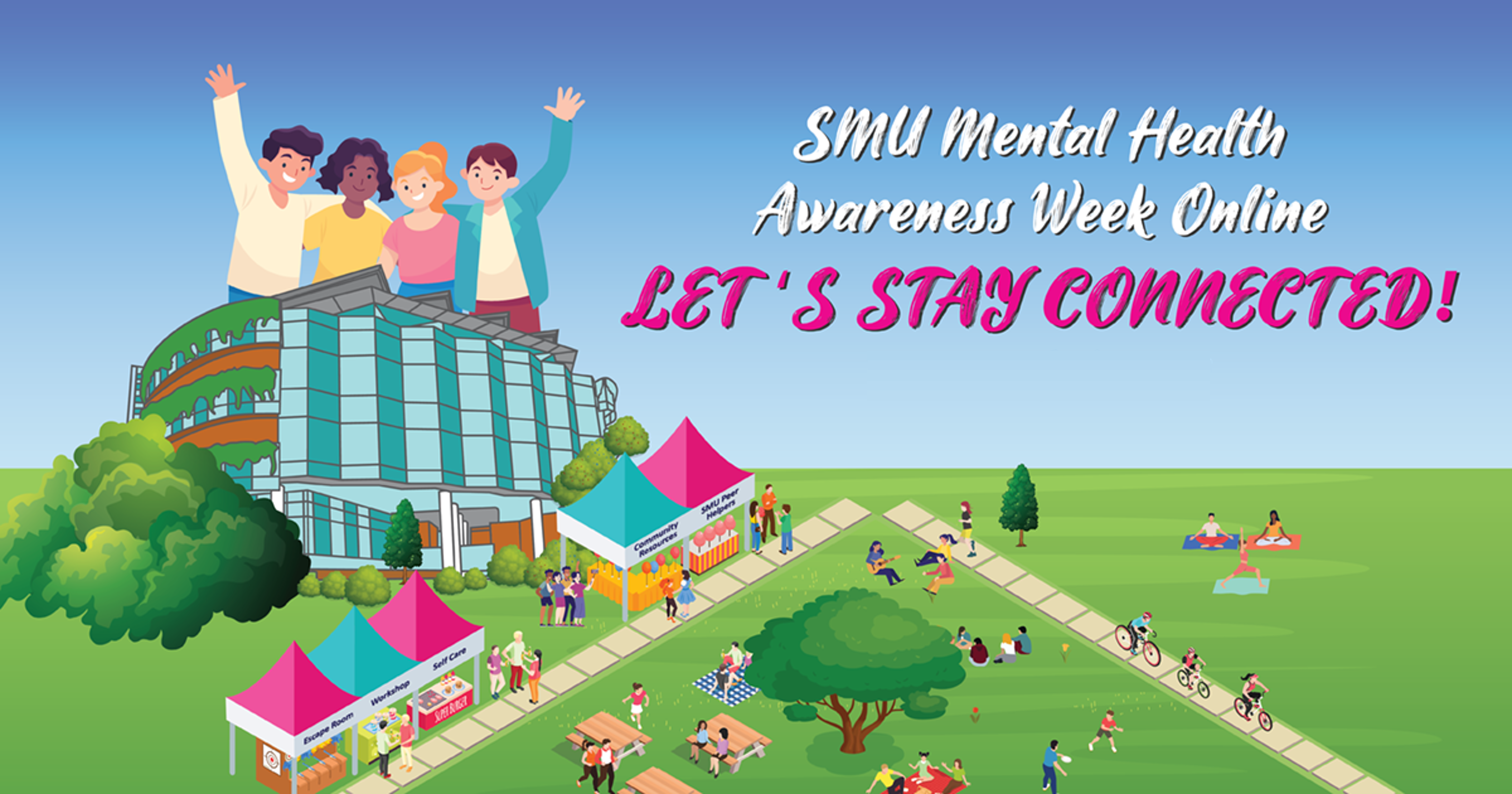 Having close relationships can make us happier and healthier. However, we may not be intuitively skilled at cultivating them. How can we cultivate closer relationships?

SMU Libraries, in support of the SMU Mental Health Awareness Week and the UN's SDG Goal 3, "Good Health and Well-being", invite you to delve into the art of forming, nurturing, and maintaining relationships.

Visit the book display at Level 2 at the Li Ka Shing Library until 29 October 2021 if you are in the Library.
Articles
Articles from New York Times (NYT)
Ever felt jealous of a friend's achievement? Here's how to get around it
How to get your friends to stop treating you like a therapist
Accessing articles from New York Times (NYT): One-time registration is required using your SMU email address. After you have successfully created your account, you can access the content via website or mobile app.
Other Articles
Arguing with the people you love? How to have a healthy family dispute
The Gallaghers, the Stefanovics and the Rineharts: What's behind sibling rivalries?
Video
Podcasts
Wellness Kiosk: Managing relationships (Mrs Wong Kwok Leong Student Wellness Centre)
Title / Author
A networked self and platforms, stories, connections / Zizi Papacharissi
Li Ka Shing Library Level 3 HM741.N455 2018
A tremendous thing : Friendship from the Iliad to the internet / Gregory Jusdanis
e-Book
A tribe called bliss : Break through superficial friendships, create real connections, reach your highest potential / Lori Harder
e-Book
Connecting across cultures : The helper's toolkit / Pamela A. Hays
Li Ka Shing Library Level 3 HM1271.H397 2013
Difficult conversations : Craft a clear message, manage emotions, focus on a solution / Harvard Business Review
Li Ka Shing Library Level 3 HF5718.D54 2016
Emotional intelligence : Managing emotions to make a positive impact on your life and career / Gill Hasson
e-Book
Emotional intelligence pocketbook : Little exercises for an intuitive life / Gill Hasson
e-Book
Emotional intelligence training / Karl Mulle
e-Book
Emotionally intelligent leadership : A guide for students / Marcy Levy Shankman, Scott J. Allen, Paige Haber-Curran, & Paige Haber-Curran
e-Book
Emotionally intelligent leadership for students : Student workbook / Marcy Levy Shankman, Scott J. Allen, Paige Haber-Curran, & Paige Haber-Curran
e-Book
Li Ka Shing Library Level 4 BF531.F77 2011
e-Book
Friends forever how girls and women forge lasting relationships / Suzanne Degges-White & Christine Borzumato-Gainey
e-Book
Friendships : Types, cultural, psychological and social aspects / Joan C Toller
Li Ka Shing Library Level 4 BF575.F66 F76 2010
HBR guide to networking : Branch out, give and receive, make smart / HBR
Li Ka Shing Library Level 4 HD69.S8 H34 2012
How to change absolutely anything / Damian Hughes
e-Book
Interpersonal savvy : Building and maintaining solid working relationships / Center for Creative Leadership & Bill Gentry
e-Book
Joy, guilt, anger, love : What neuroscience can and can't tell us about how we feel / Giovanni Frazzetto
Li Ka Shing Library Level 4 BF511.F73 2014
Personal connections in the digital age / Nancy K. Baym
Li Ka Shing Library Level 3 HM1106.B38 2015
Quiet : The power of introverts in a world that can't stop talking / Susan Cain
Li Ka Shing Library Level 4 BF698.35.I59 C35 2012
Quiet influence the introvert's guide to making a difference / Jennifer B Kahnweiler
e-Book
Shut up, stop whining, and get a life : A kick-butt approach to a better life / Larry Winget
Li Ka Shing Library Lifestyle Collection Level 2 BF698.35.I59 K56 2015
The art of communicating / Thich Nhat Hanh
Li Ka Shing Library Level 4 BL629.5.C67 N43 2013
The developing mind : How relationships and the brain interact to shape who we are / Daniel J. Siegel
e-Book
The EQ edge emotional intelligence and your success / Steven J. Stein & Howard E. Book
e-Book
The mindfulness toolbox for relationships : 50 practical tips, tools and handouts for building compassionate connections / Donald Altman
e-Book
The rules of love : A personal code for happier, more fulfilling relationships / Richard Templar
e-Book
The student EQ edge : Emotional intelligence and your academic and personal success / Steven J. Stein, Howard E. Book, & Korrel Kanoy
e-Book
U chic : The college girl's guide to everything: dealing with dorms, classes, sororities, social media, dating, staying safe, and making the most out of the best four years of your life / Christie Garton
e-Book
Understanding emotional intelligence / Gill Hasson
e-Book