SMU is participating in an upload competition with other institutions around the world in celebration of Open Access Week 2020.
Upload your research data to SMU RDR (researchdata.smu.edu.sg) and stand a chance to win $100 Amazon Gift Cards!
SMU would also win additional storage space if we're one of the top 3 participating institutions with the most data uploads.
For more information or enquiries, contact library [at] smu.edu.sg
Note
Items must be uploaded from 12am BST (7am SGT) on 19th October until 11:59pm BST on 25th October (6:59am SGT on 26th October). Please note the time difference with Singapore time.

Uploaded items DO NOT have to be published or made public to be eligible for the lucky draw, although you are highly encouraged to make your data open to support Open Access.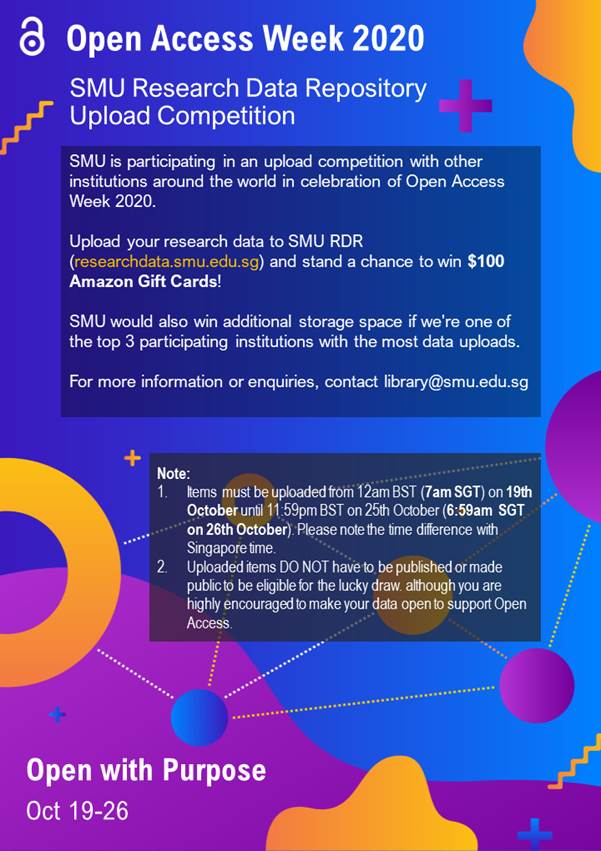 ​