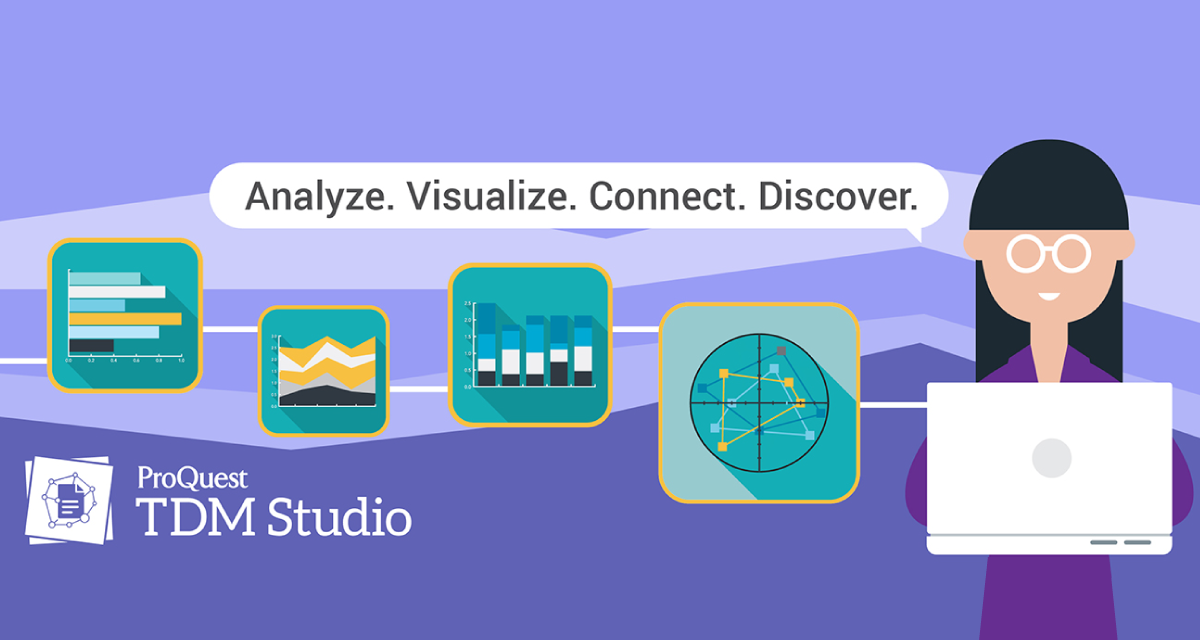 SMU Libraries are thrilled to announce that ProQuest Text and Data Mining Studio, a text and data mining (TDM) solutions platform, is now available to all faculty and students and SMU.
The ProQuest TDM Studio platform provides two options: Visualisations and Workbench.
With Visualisations , you can easily create a dataset by selecting from a set of ProQuest databases, filtering results with keyword searches, and then choosing from three standard visualisations, including Sentiment Analysis, Topic Modelling, and Geographic Analysis, without the need for coding.
If you prefer to use your own analysis methods using R and Python, you can choose the Workbench option. This option allows you to incorporate content from other sources, giving you the flexibility to customise your analysis.
To get started, please create an account using your SMU email.
Create your TDM Studio Account
If you have any difficulties creating and account or accessing the site, please do not hesitate to reach out to us at libraries@smu.edu.sg.