Usability of online resources was identified as an area for improvement in the 2020 Library Quality Service Survey. Over the vacation, SMU Libraries introduced new features and tools to enhance the accessibility to online library resources.

#01: Starting your search for journal articles from Google or Wikipedia? Try Libkey Nomad
Accessing full text of journal articles from Google and Wikipedia can be tricky. Often, the search ends with the article behind a paywall. The newly launched Libkey Discovery Nomad browser extension is designed just for this purpose. With LibKey Nomad browser extension, the "Download PDF" popup will bring users directly to the full text of the journal article.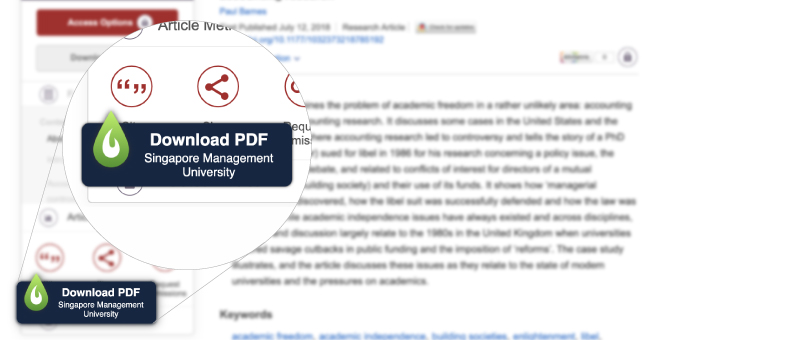 If an article is not available from SMU Libraries, LibKey Nomad will direct users to other options to access the article via the SMU Libraries website.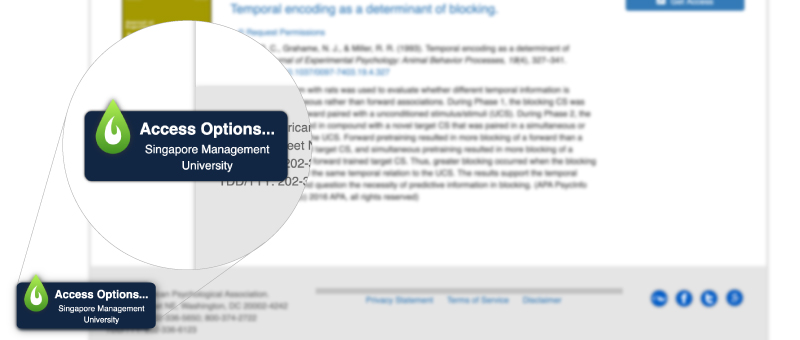 In some cases, users can request SMU Libraries to purchase a copy of the article via Inter-library loan. Doing so is a breeze, as all details about the item will be pre-populated in the form.

Installing LibKey Nomad is simple! Instructions to install LibKey Nomad and other tips can be found in the LibKey Nomad research guide.

#02: Getting to a PDF in the library search with one click
SMU Libraries introduce a new "Download PDF" links in the library search results. The "Download PDF" link will get users directly to a PDF with one click. No more multiple clicks to land on the journal article page and hunting for the download button!

The "Download PDF" link does not appear for all journal articles. But worry not. SMU Libraries are working to support more journal titles.

#03: Love videos? You can now filter to them in the library search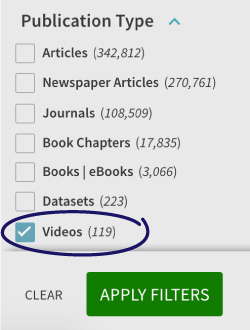 Other than textual resources, SMU Libraries provide visual resources such as films and documentaries through online streaming services Films on Demand and Kanopy. These resources are discoverable via the library search and it is easier to get to them than ever. All you need to do is to select "Videos" from the Publication type filter located on the right side in the search results.

We hope the new features and tools will enhance your experience in making use of the online resources that SMU Libraries subscribe. Happy Searching!