Introducing the Research Librarians
Teaching
"Your talks (and those of your colleagues who joined you from time to time) have proven invaluable in improving the quality of the students' research and reducing their frustration with their projects (as well as improving my enjoyment in evaluating them)."
- LKCSB, Faculty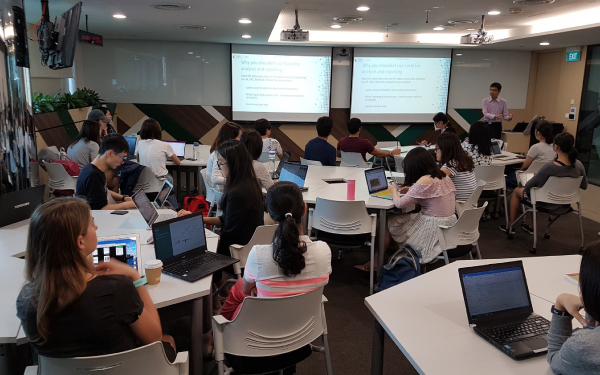 Research Librarians partner with faculty to contribute to the SMU Graduate Learning Outcomes (GLOs) in the following ways:
Develop collections based on the needs and syllabi of courses and curriculums. This includes the addition of requested datasets and databases as well as relevant online resources such as e-textbooks, business case studies, and Open Educational Resources.
Conduct course integrated instruction which draw upon SMU's Pedagogical Framework  and equip students with critical thinking and research skills to undertake scholarly research.
Conduct research consultations for students to better guide them in researching for their projects and assignments
Additional course support from SMU Libraries includes:

Provide Reading List support by enabling time-saving and streamlined access to course materials via eLearn. Faculty can build, roll-over and distribute consolidated lists of resources and material types as part of their course readings to students more effectively. Using the Reading List service, Faculty can also do the following:
Request for digitisation of book chapters or journal articles or upload your own digitalised resources (which are copyright compliant)
Add a wide variety of resources, including online resources from the Libraries' collection (eBooks, articles, streaming video) and freely accessible resources from the internet directly to the Reading List
Request the library to purchase new book titles
Learning
SMU Libraries upholds the university's CIRCLE Values for Integrity by equipping users with critical thinking and problem solving skills to undertake ethical scholarly research in the digital world where misinformation prevails.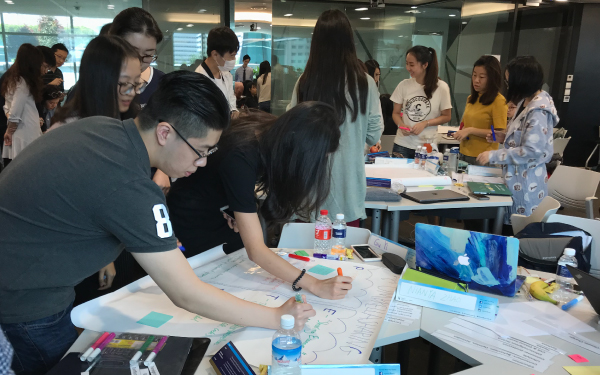 Learning support for SMU users include:
Library Orientation briefings

Student orientation briefings
Personalised library orientation for faculty and new researchers tailored to their research

Support for user enquiries which include:

Research Consultations on topics such as scoping research questions, problem statements or citations
On-site assistance for enquiries including online via email and the 'Ask Library' virtual chat service

Workshops

Research Librarians design and teach customised workshops in collaboration with Faculty
Learning programmes and resources include:
Research Librarians and Librarians, together with other campus partners such as Faculty, offer a series of introductory out-of-classroom workshops to equip participants with multiple skills such as digital, data, and research and information literacies.
Critical thinking and soft skills are also emphasised creating a holistic lifelong learning experience.
Online Learning Objects
These are interactive resources to enhance self-directed learning such as:
Avoiding Plagiarism through the APA Style (available on eLearn): An animated elearn course for freshmen to raise awareness about plagiarism and provide them with the basic understanding of citing and referencing in APA 7th Edition.
The Research Process (available on eLearn): Learn more about undertaking academic research and the entire research process in this course especially useful for Year 1 undergraduates or students needing a refresher.
Research guides: Curated compilation of 'How do I?' resources and guidance for selected courses, databases and topics including specialised areas.
Engagement
SMU Libraries engages with its users to celebrate their scholarly and academic achievements and to bring awareness to relevant and timely events and resources.
Engagement activities, which are often organised by the Research Librarians, include:
SMU Libraries Curate – a collection display both in physical form and online, showcasing books, SMU publications and multimedia resources
Organising book launches and book talks
Conducting workshops and specialised seminars
Collaborating with Faculty for student projects
Support for student clubs and societies for competitions such as moots, business case competitions, and conferences.
Curating events, seminars and exhibitions with local and international speakers and industry partners on current affairs topics and the annual "World Ahead" series by The Economist.