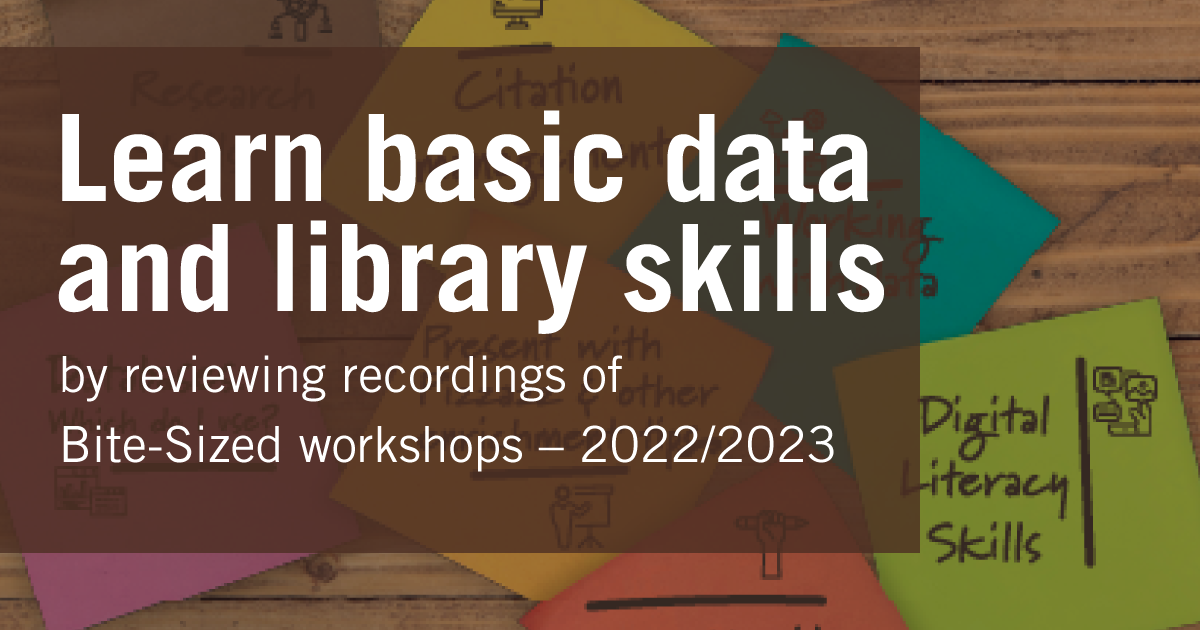 by Dong Danping, Librarian, Research Services
By Bella Ratmelia, Librarian, Data Services
By Tee Lip Hwe, Research Librarian, Business (Finance) & Accountancy
SMU Libraries recently concluded our bite-sized workshops held from Aug-Sept 2022. Here are some recorded workshops of interest that you might have missed
Conducted by Tee Lip Hwe, Research Librarian, Business (Finance) & Accountancy and Aaron Ttay, Lead Data Services, this workshop covers the following:
Basics of WRDS – Wharton Research Data Services, an important finance, accounting and economics platform of datasets subscribed to by SMU
Use of Python library WRDS – demonstrates basic use of the WRDS library to extract data.
Conducted by Bella Ratmelia, Research Data Services Librarian, this workshop focuses on basic use of Pandas Dataframes, a staple of Data Science.
In fact, in the workshop above, the WRDS python library extracts datasets in Dataframes and if you need a refresher on how to handle Dataframes, this workshop is for you.
New to the world of using citations for measuring impact? Join Dong Danping, Research Services librarian share about Journal rankings, citation metrics, impact factors and more.