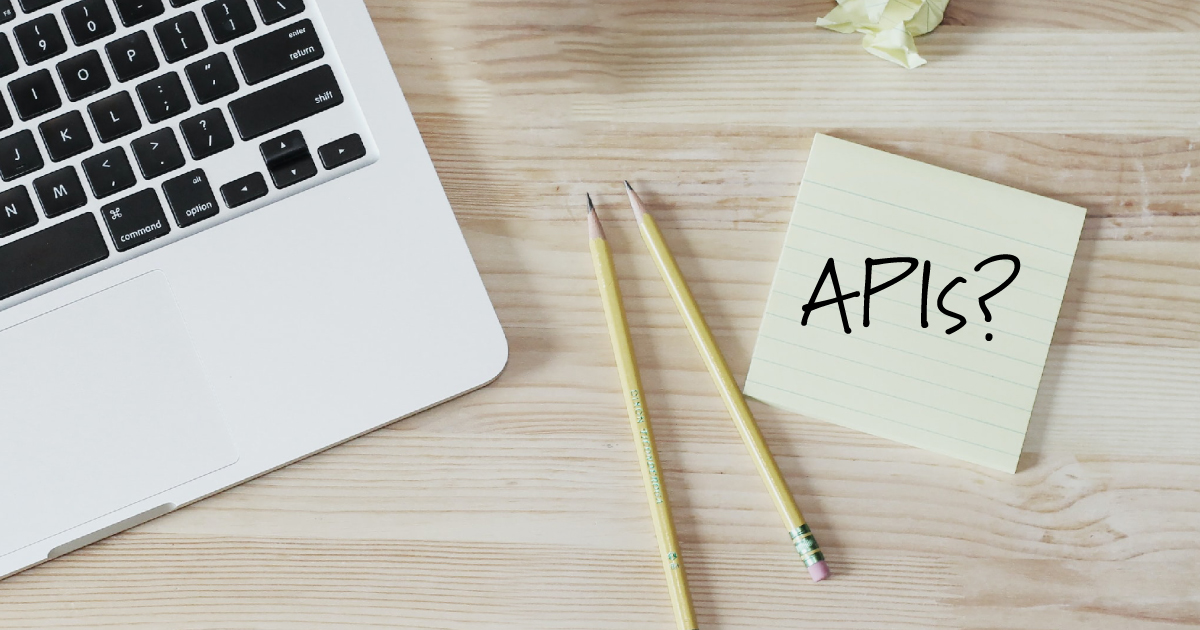 By Bella Ratmelia, Librarian, Data Services
The recent copyright amendment that makes an exception for computational data analysis or text mining has been in the spotlight lately.
But did you know that there are many licensed library resources that already provide APIs for legal use for data and text mining purposes?
The APIs we provide access to run the gamut from those relating to financial data (e.g. WRDS – including Datastream, Compustat etc), bilbiometric data (e.g. Scopus, Web of Science, Overton, scite) and, yes, text mining APIs for full-text of selected journal publishers (e.g. Elsevier, Wiley, Sage).
Most of these APIs listed are included as part of our package (within limits). Iff you are interested in accessing any library licensed resource via APIs, do contact us to discuss.
To see a list of APIs the library provides access, go to the Database A-Z list and select API in the dropdown. Note we are in the process of populating the list so if you have resources you are interested in, please ask!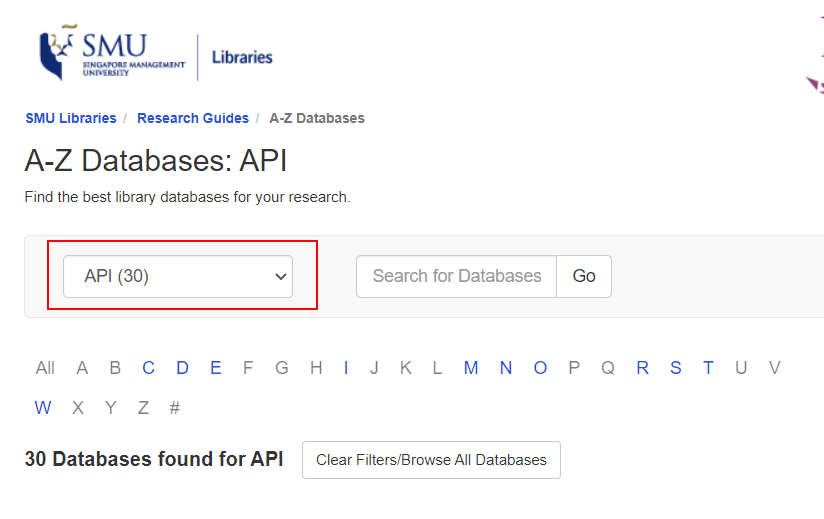 Of course, you may be also interested in text mining of free resources or sites including social media such as Twitter or open sources of bibliometrics like Crossref, Semantic Scholar, COCI and more.
As SMU Libraries' Data Services Librarian, I have been testing out and studying APIs of academic interest and have created a research guide here covering some licensed and paid resources with APIs. Any questions on API access or text mining, in general, are all welcome!
You can also access the guide on the Libraries' website here.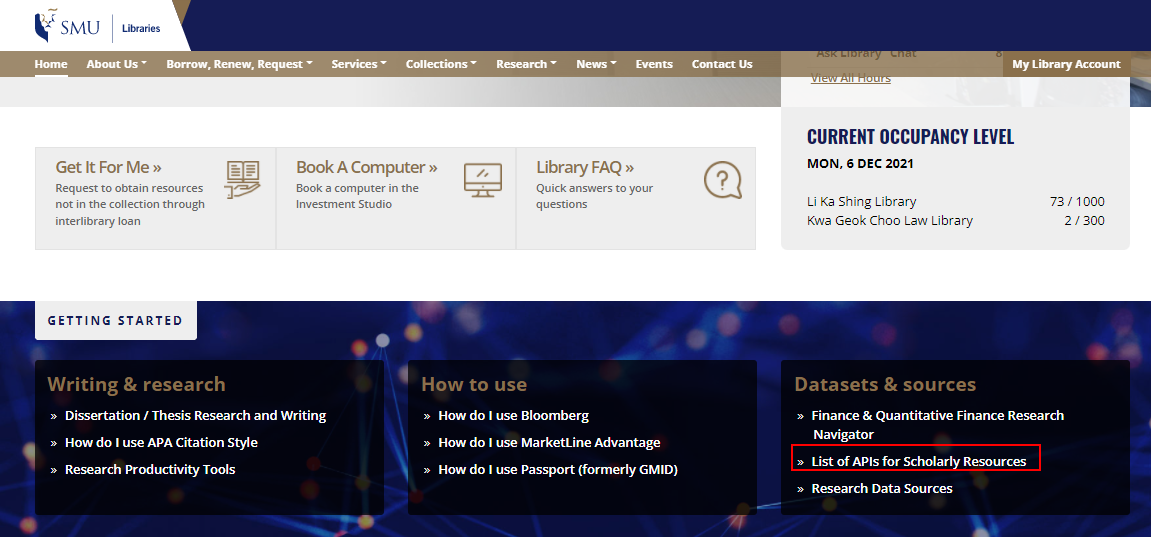 Happy playing with APIs!