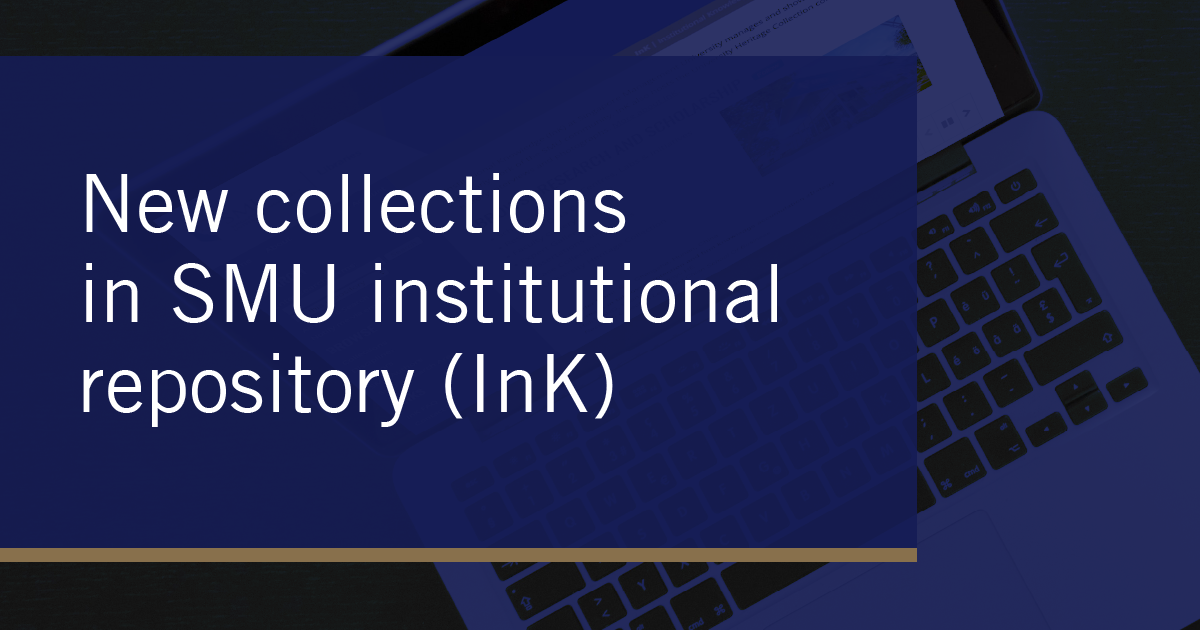 by Yeo Pin Pin, Head, Research Services
InK is better known as the repository for SMU faculty publications. We also have the publications of SMU research institutes and centres. These collections act as a showcase of the work done at these institutes and centres. Publications found in these collections include working papers and reports funded by these institutes and centres, and journal articles by the faculty who are part of the institute or centre.
The newly added collections are: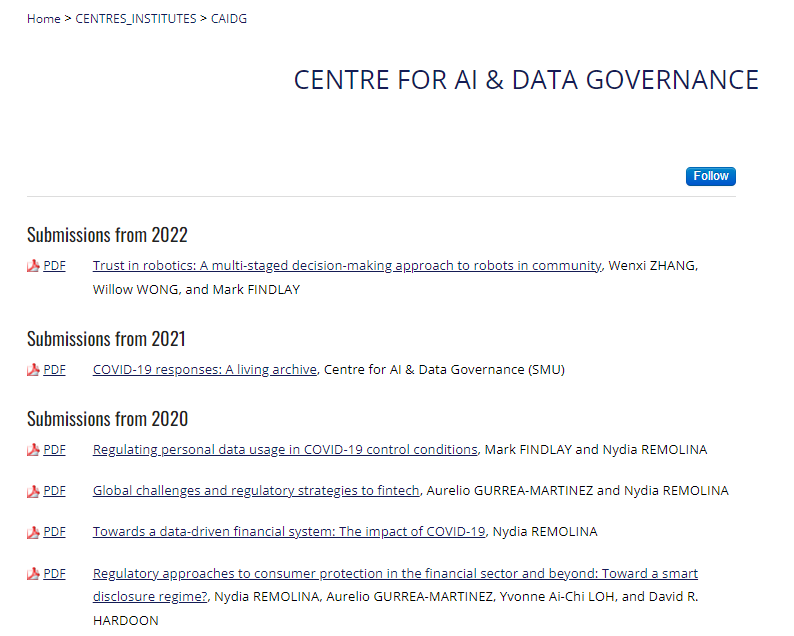 Previously we had created collections in InK for:
Lien Centre for Social Innovation where we have the Lien Centre research reports and articles from the Social Space magazine. The top three downloaded reports were:
Elderly Population in Singapore: Understanding Social, Physical and Financial Needs
Hunger in a food lover's paradise: Understanding food insecurity in Singapore
Measuring Poverty in Singapore: Frameworks for Consideration
Centre for Management Practice where we have the articles in Asian Management Insight and Perspective, with metadata records for the SMU cases. The top three downloaded articles from Asian Management Insight were:
The transformation of Globe Telecom
Grab Taxi: Navigating new frontiers
The Philippines growth story: Ground realities of ASEAN integration
InK also has SMU student publications. In 2021, we added the first student-run law journal. Singapore Law Journal https://ink.library.smu.edu.sg/sljlexicon/ is run by Lexicon, and publishes commentaries, case notes, and/or articles on current developments and issues in all legal fields, especially subjects relevant to Singapore law, common law legal systems, and international law.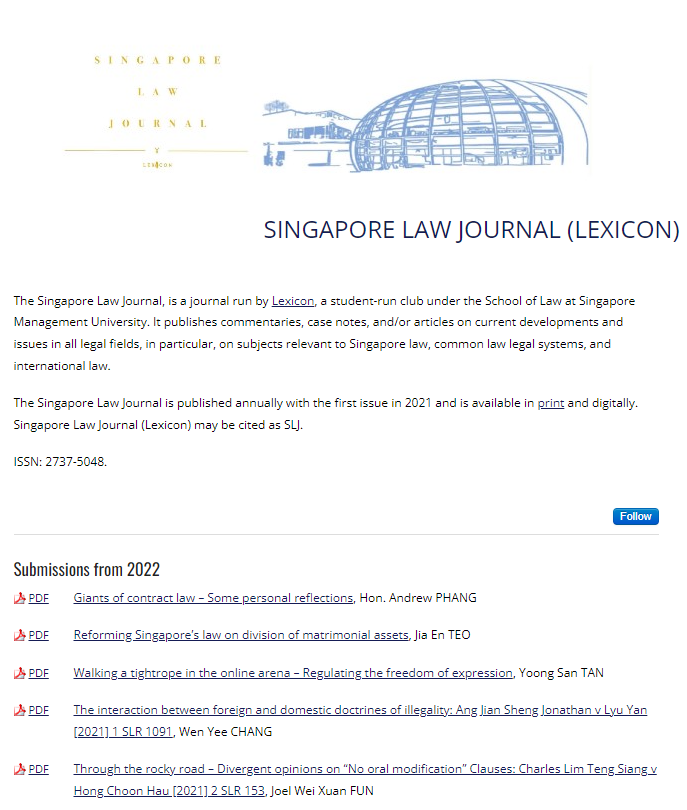 InK has a collection for the MITB [Master of IT in Business] student publications. The collection showcases the conference proceedings articles and journal articles that MITB students have co-authored with SMU faculty.
MSc in Innovation Capstone projects done in 2021 are now available in InK. It has the presentations done by the students for their capstone using innovative approaches to solving business problems.