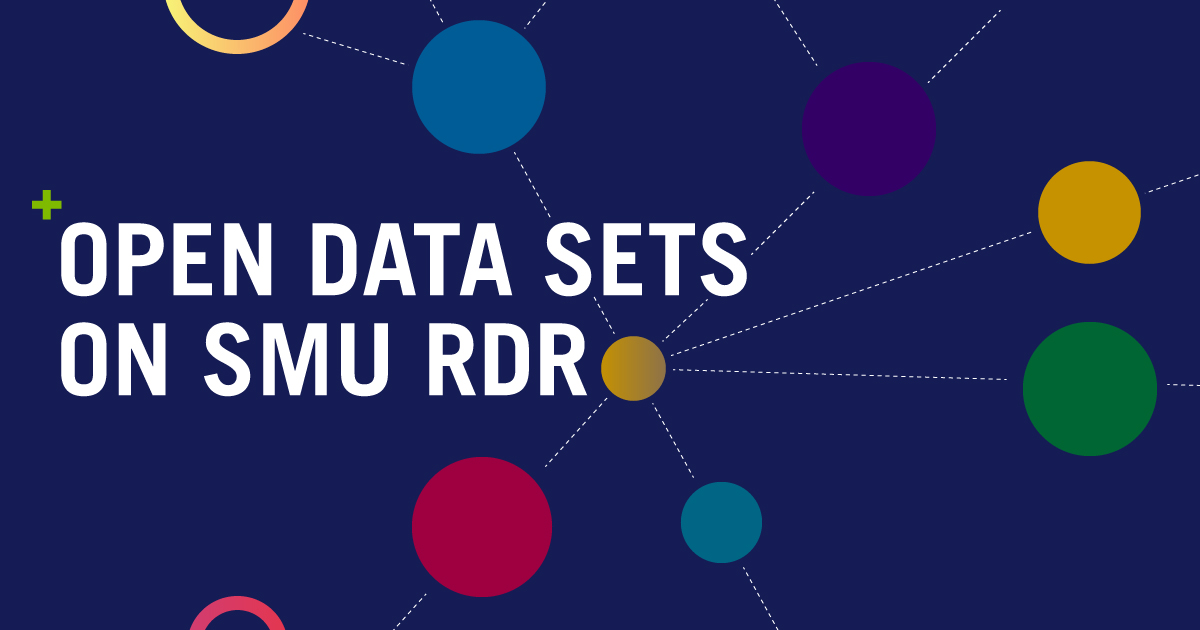 By Dong Danping, Librarian, Research Services
International Open Access Week is the time for the academic community to celebrate openness and make it the default for research.
Did you know that you should cite the DOI of papers/data sets where possible? Persistent identifiers such as a DOI facilitate accurate citation tracking and impact measurement. You can obtain a DOI for your research data when you upload to SMU RDR.
Our own SMU researchers have made some of their data sets and publications open access via SMU RDR and InK – check them out using the links below!
SMU Author(s)
Open Data
Open Access Article

Zhang Xuan
(SOE)

Data from: Public health insurance and pharmaceutical innovation: Evidence from China

Data Set DOI: https://doi.org/10.25440/smu.13134803.v1

Public health insurance and pharmaceutical innovation: Evidence from China

Journal of Development Economics
Link to article

Li Weikai
(LKCSB)

Data from: Climate risks and market efficiency

Data Set DOI: https://doi.org/10.25440/smu.14132717.v1

Climate risks and market efficiency

Journal of Econometrics
Link to article

Chang Pao-Li
(SOE)

Data from: The WTO trade effect

Data Set DOI: https://doi.org/10.25440/smu.14132606.v1

The WTO trade effect

Journal of International Economics
Link to article

Li Jiaying
Tsai Ming-Hong
(SOSS)

Data from: Forces of corruption: Effects of power on perceptions of openness and information-sharing

Data Set DOI: https://doi.org/10.25440/smu.14724945.v1

Forces of corruption: Effects of power on perceptions of openness and information-sharing

Nadhilla Velda Melia
(SOSS)

Data and code for: Two roads diverged: An alternative perspective on the EASI Model

Data Set DOI: https://doi.org/10.25440/smu.14705112.v1

Two roads diverged: An alternative perspective on the EASI Model

Alan William Zeller
(LKCSB)

Data from: Debiasing a decision maker facing supply uncertainties in a newsvendor setting

Dataset DOI: https://doi.org/10.25440/smu.14610096.v1

Debiasing a decision maker facing supply uncertainties in a newsvendor setting

Ong Ee Ing
Loo Wee Ling
(YHPSOL)

Singapore residents' attitudes to organisations' use of AI and data mining practices (2019)

Data Set DOI: https://doi.org/10.25440/smu.15081618.v1