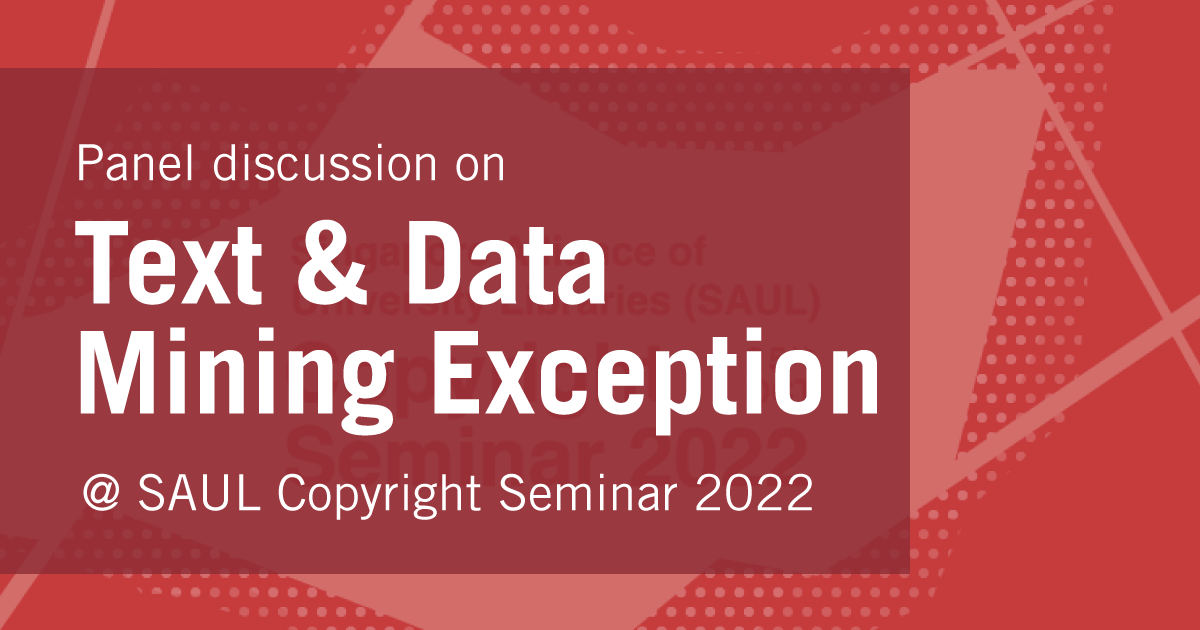 By Bella Ratmelia, Librarian, Data Services
One of the Singapore Copyright Law 2021's exceptions, Computational Data Analysis, could potentially create new research opportunities. 
What are the key features of the CDA exception?
The CDA exceptions were added to the Copyright law to empower research and advances in AI and machine learning in Singapore. The key features of this exception are:
Only for computational data analysis purposes, e.g., text and data mining, data analytics, machine learning. 
Both commercial and non-commercial uses are allowed.
The exception cannot be excluded or restricted by contract (more on this in section 187 of the law).
Users must have lawful access, e.g., they must not circumvent paywalls.
Copies made cannot be supplied to others except for verifying results, collaborative research, or study.
Use of infringing copies is restricted.
The key features are undoubtedly quite generous from the libraries' and researchers' points of view. Perhaps not surprisingly, there were some pushbacks from content publishers and aggregators (rightsholders). 
In the recent Singapore Alliance of University Libraries' (SAUL) Copyright Seminar 2022 organised by SMU Libraries and other member libraries from SAUL, I moderated a panel discussion on the CDA exception's impact, practical implications, and possible scenarios for Singapore's research landscape with panellists:
Gavin Foo, Senior Legal Counsel, Head of Copyright Unit, Intellectual Property Office of Singapore (IPOS). Gavin is also the lead member of the joint Ministry-of-Law and IPOS taskforce responsible for Singapore's reform efforts in copyright law, including the new Copyright Act 2021.
Jerrold Soh, Assistant Professor of Law, SMU; Deputy Director, Centre for Computational Law (CCLAW). Jerrold has been working on TDM in law research, especially Singapore court judgments. His other research area includes Empirical Legal Studies, Law & Economics, and Law & Technology.
Richard Crowley, Assistant Professor of Accounting, SMU. Richard's research sits at the intersection between accounting and machine learning, focusing on applications of natural language processing. His work aims to help companies, investors, and regulators to understand how textual information impacts financial markets.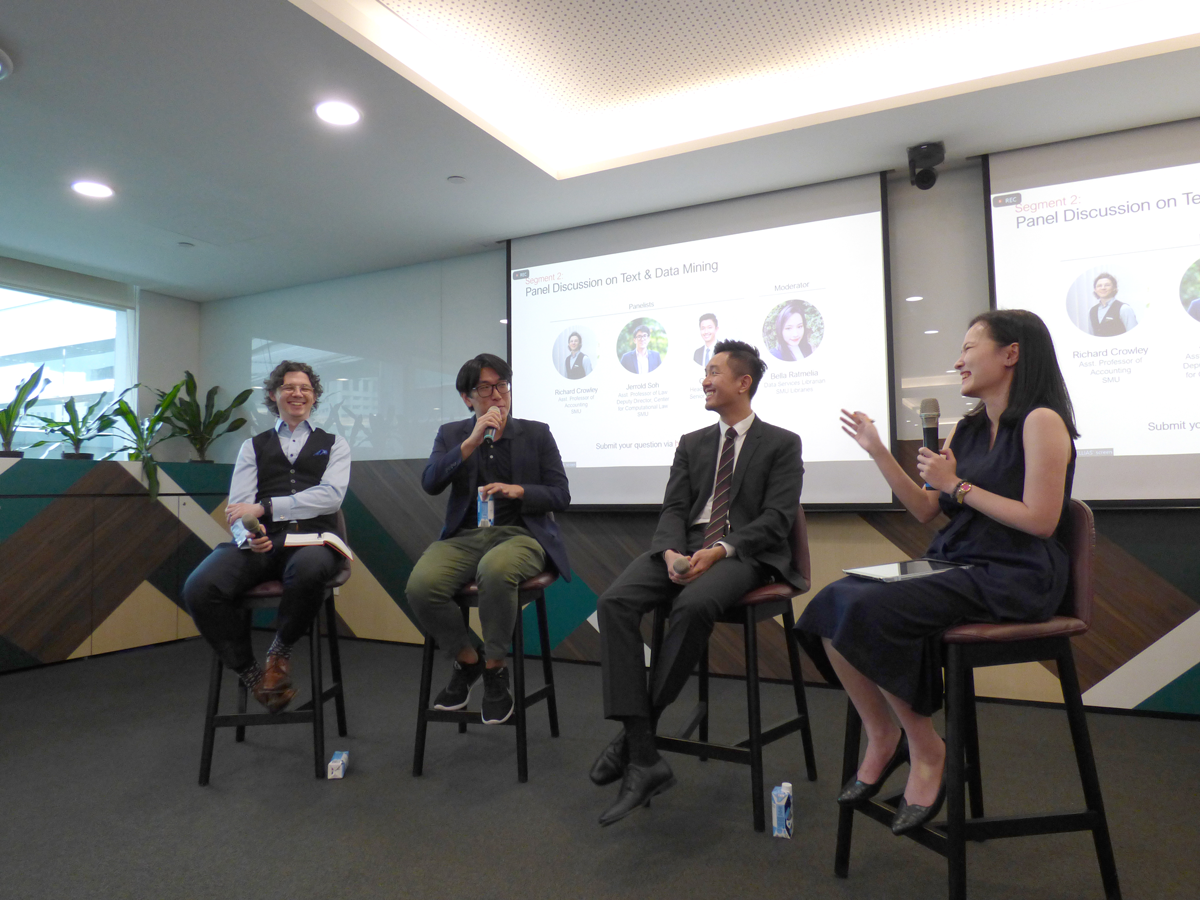 These are the five main points made during the 1-hour panel discussion:
Text and Data Mining (TDM) is getting more prevalent in research, even in fields that many laypersons would not associate with TDM, such as accounting and law. The existing skill barriers may still slow the adoption of TDM. Still, it is also increasingly easier to overcome those barriers.
Due to legal and technical barriers, getting much-needed research data from publishers can be a cumbersome and long-winded endeavour. This new exception is a welcome help to researchers and libraries to a certain extent. 
There needs to be a balance between rightsholders' interests to safeguard their income and the protection of the public's interests, including research and technological advancement.
The rightsholders' main concern is most likely on the potential distribution and commercialization of the raw data. Simply put, their primary question is most likely, "will the users distribute or sell the data to others?" and not, "what kind of analysis are they going to perform on the data?". The law is clear on this issue; The CDA exception is applicable only when the intent is to conduct CDA activities on the data. And therefore, other protection mechanisms beneficial to rightsholders (such as the lawful access term and restrictions on supplying copies to others) will also apply.
Libraries should partner with faculty in engaging with rightsholders to meet the institution's research and learning needs. This partnership is essential, especially since the CDA exception is still very new. There will be new challenges we don't know yet, and a new landscape to navigate.
View the whole discussion from the panellists via InK.
If you have any questions or comments, you can reach to me, Bella, at bellar@smu.edu.sg.