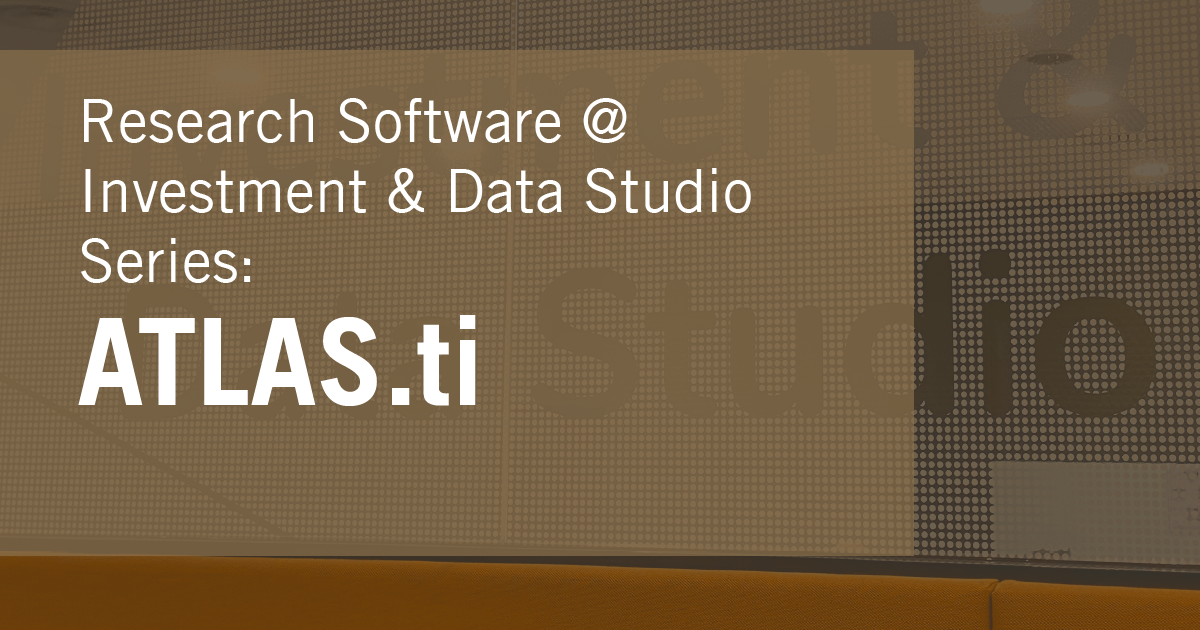 By Bryan Leow, Associate Librarian, Law & Dong Danping, Senior Librarian, Research Services
We are excited to introduce the all-new Investment and Data Studio (IDS), formerly known as the Investment Studio, located on Level 3 of the Li Ka Shing Library.
The new additions to the IDS include three dedicated Data Software Terminals, each equipped with licensed research software. Whether you are working on a research project, assignment, or your Capstone project, these terminals enable you to explore professional academic research software for tasks such as data analysis, visualization, or qualitative research in your work.
Some of our featured software include:
Statistical tools such as SPSS and STATA
Data visualization software like Tableau
Qualitative and text analysis tools like NVIVO or ATLAS.ti

Find out more about the full list of software offered in our Investment & Data Studio Research Guide.
Introducing ATLAS.ti for Text Analysis
In this article, we would like to introduce ATLAS.ti, a versatile qualitative research tool for analysing large volumes of text, such as interview or focus group data. ATLAS.ti is available to SMU community upon request, with the option of remote access if you don't feel like hanging out in the Libraries. If you are interested to use ATLAS.ti, please fill up this License Request Form.
Have audio recordings of interviews and focus groups and need to auto-transcribe it using AI? See "Transcribe your interview and focus group recordings for free using Whisper"
Much like its namesake, the Greek titan, researchers can consider using ATLAS.ti to perform the heavy lifting in the following areas:
Performing qualitative data analysis, by highlighting section of text which correspond to your categories / codes of choice, within a bespoken collection of unstructured text documents that you have uploaded; and
Making these codes, categories and themes searchable across the various documents through standard text search or Boolean operators; and
Providing options to visualize content in various forms, from reports, to charts or word clouds.
ATLAS.ti can do all this while storing all your documents, notes, and other relevant information in a single folder (known as a project bundle) to make it easier to manage your documents.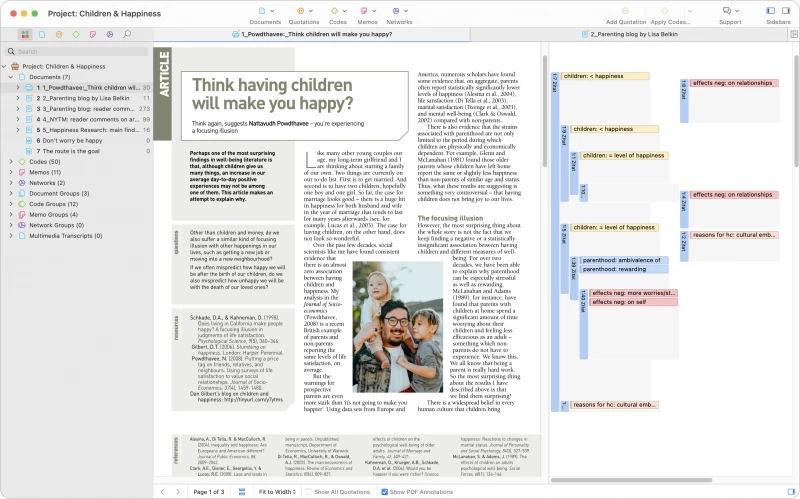 ATLAS.ti also provides some AI tools to support your qualitative research. Two examples which are still in the beta testing phase are:
AI Coding – which analyses and generates codes for you based on a sample size of documents, which you can then review and tweak for relevancy (see for example, Image 1 and Image 2 below).
AI Summaries – which as its name suggests, creates a summary memo of the selected documents for your review (see for example, Image 3 below).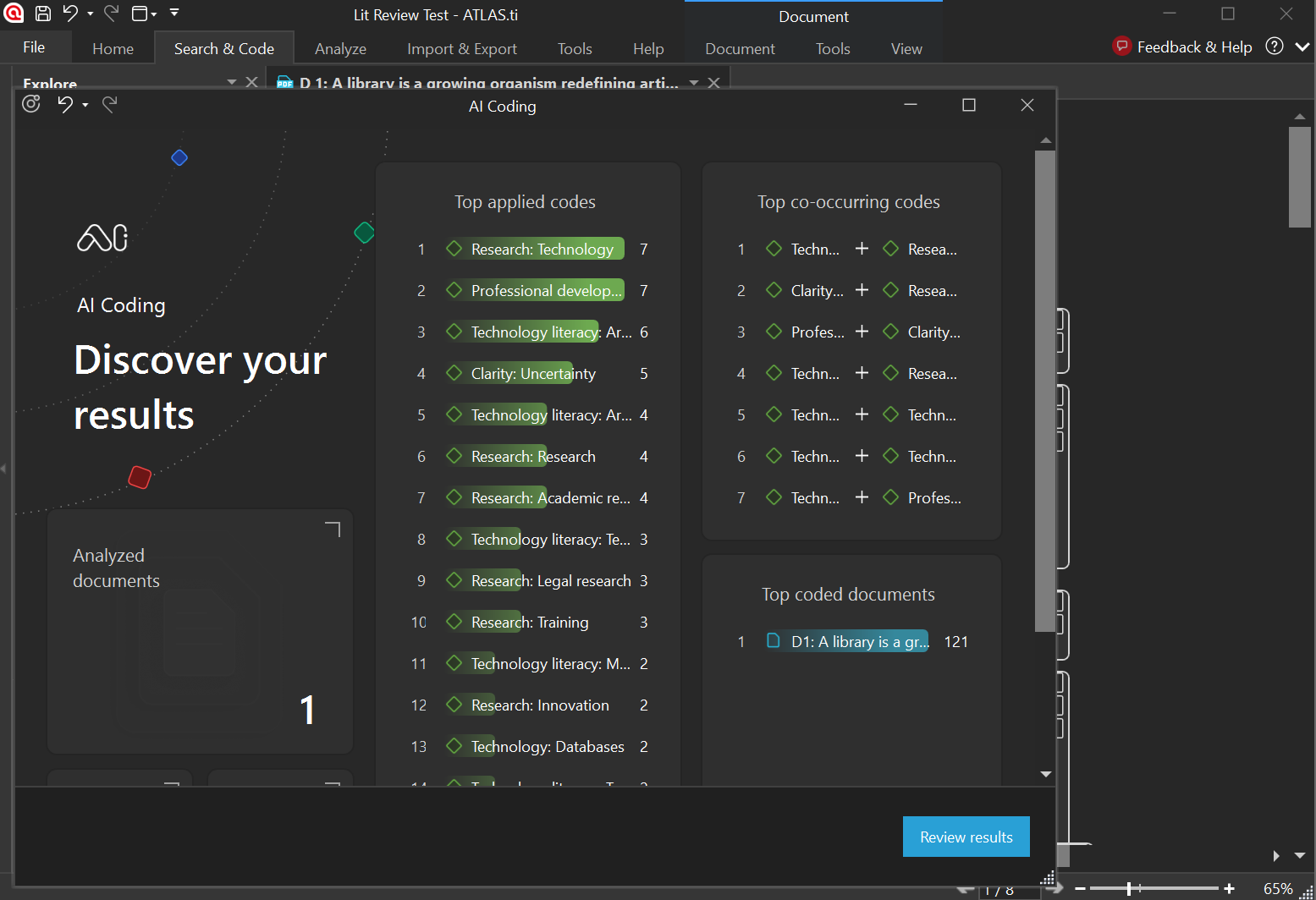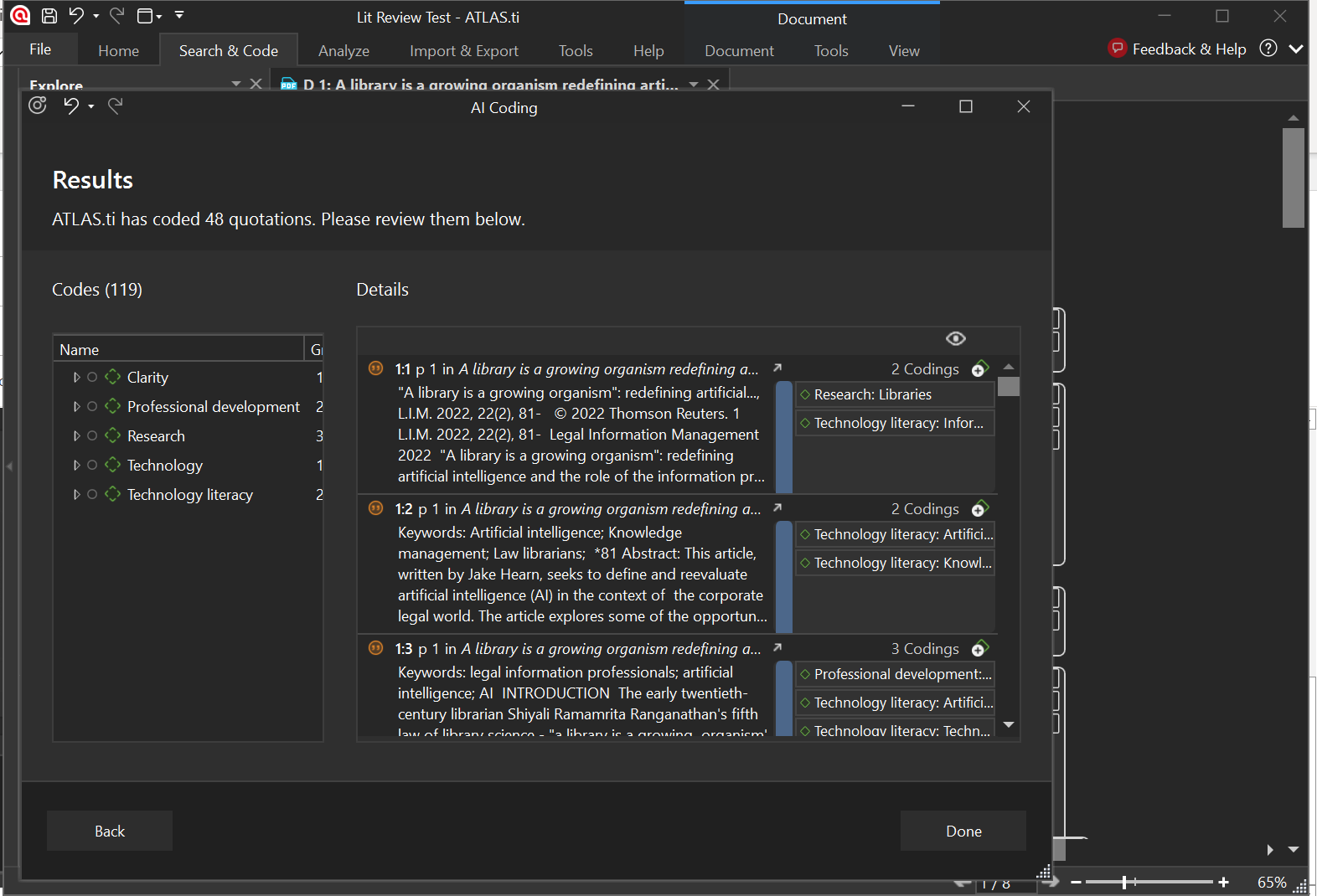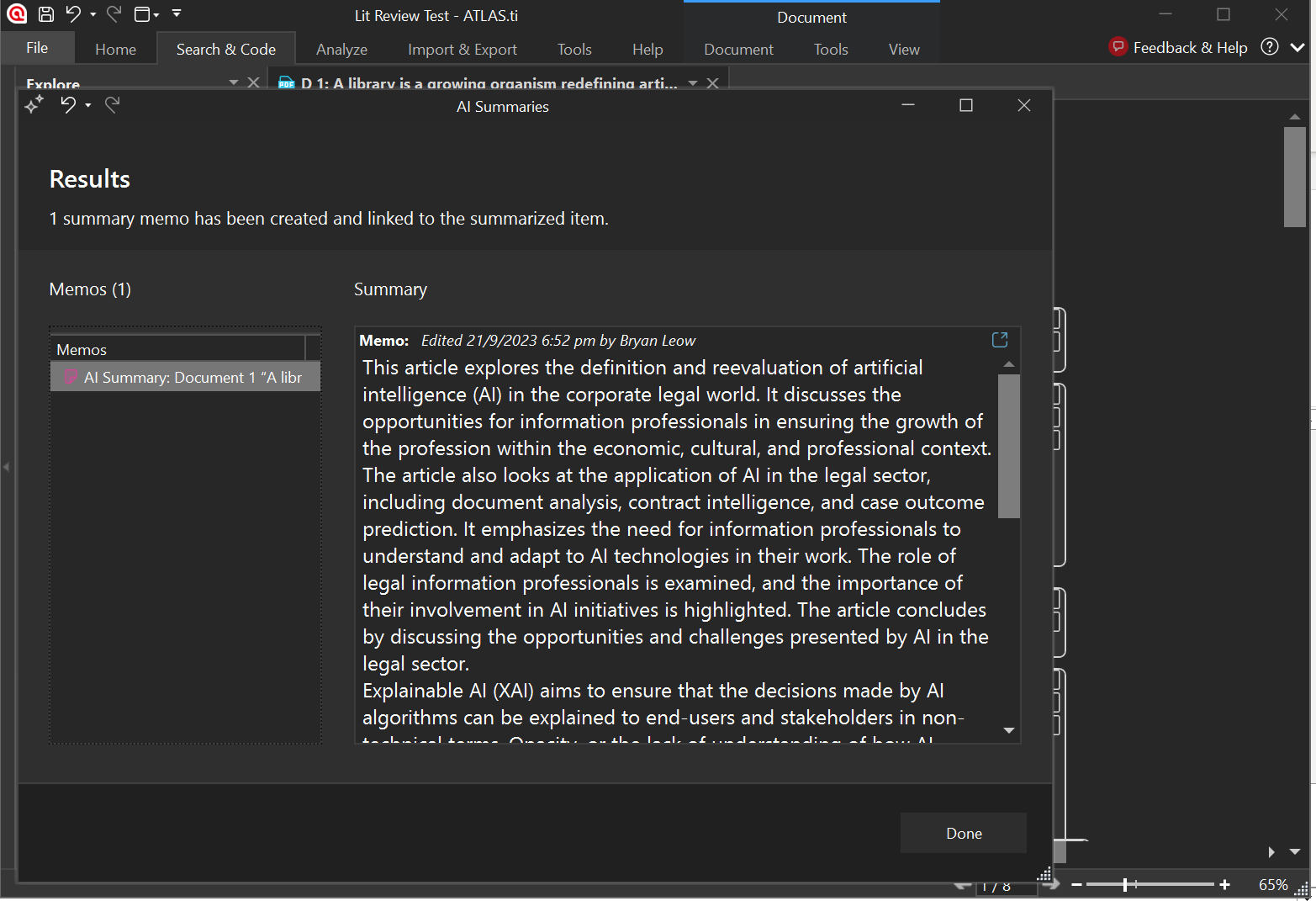 Email us at library@smu.edu.sg if you have any questions!