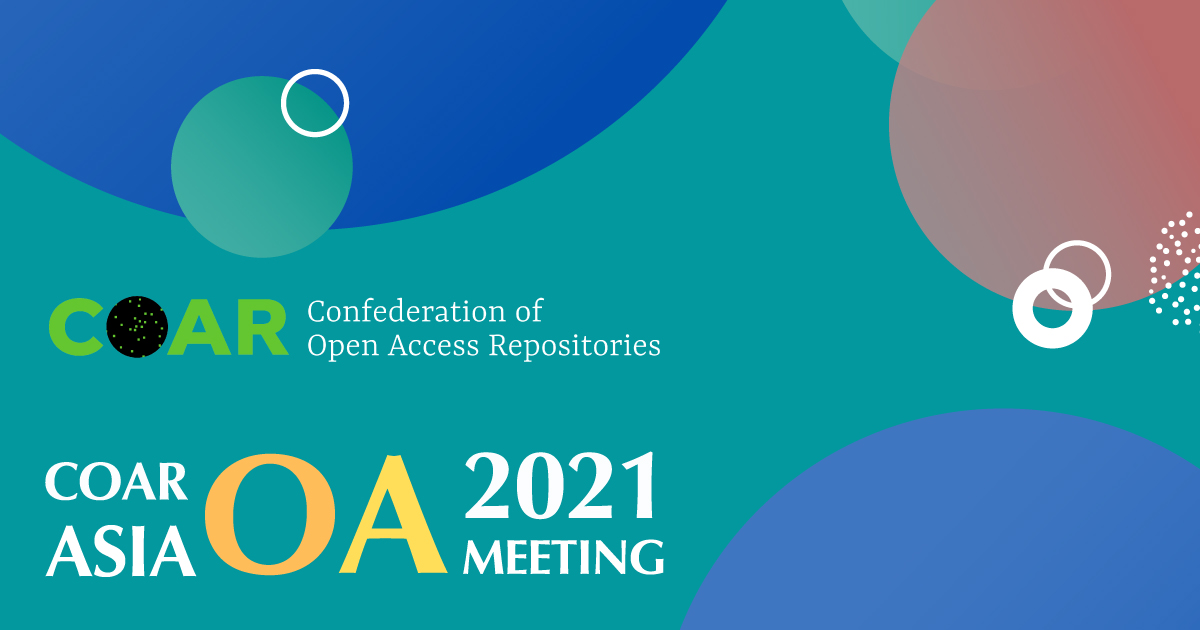 By Yeo Pin Pin, Head, Research Services
SMU Libraries was one of the organisers of the COAR Asia OA Meeting 2021 held virtually on 25-27 October. The meeting was attended by over 250 participants from 37 countries. The theme of the meeting was Innovation, Growth and Sustainability of Open Scholarship in Asia, where Open Scholarship encompasses open access, open data, open educational resources, and all other forms of openness in the scholarly and research environment. The meeting and theme supported the University's strategic priority of growth in Asia in addition to SMU Libraries' strategic directions to advance and champion research,to cultivate connections and strengthen SMU brand.
At the Meeting, there were discussions on open infrastructure, research data repositories, open education resources, tools built on open access data, and different approaches to peer review.
We also heard updates from 15 communities in Asia on open scholarship and open access activities. Highlights included:
The full programme, presentation slides and videos of the COAR Asia OA Meeting 2021 are available in the the SMU Institutional Repository, InK.
Some of the feedback from the participants were:
Thank you very much for the fruitful discussion yesterday. It was a great conversation, and I learnt a lot.
Thank you to all the panelists! It was very interesting!
The COAR Asia OA Meeting 2021, was hosted by Singapore Alliance of University Libraries (SAUL) Research Support Task Force, the libraries of Nanyang Technological University, National Institute of Education, National University of Singapore, Singapore Institute of Technology, Singapore Management University, Singapore University of Social Sciences, Singapore University of Technology and Design, Yale NUS College in collaboration with the Confederation of Open Access Repositories (COAR). COAR is an international association that brings together individual repositories and repository networks in order to build capacity, align policies and practices, and act as a global voice for the repository community.