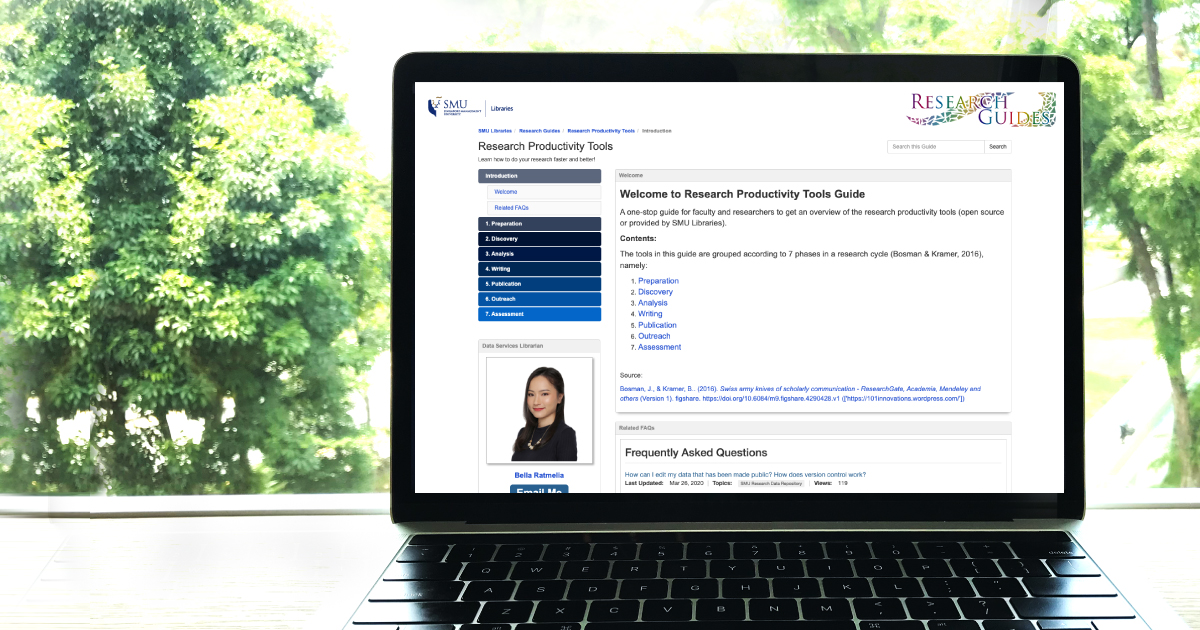 By Bella Ratmelia, Librarian, Data Services
Did you know that there is a tool that can provide citation's context of supporting or contrasting evidence to a cited claim? Or a tool that will present papers similar to a particular work that you specify in a visual graph? Or a tool that allows you to track citations of your works in policy documents?
In fact, these tools are available, and more! With the rise of machine learning and open data, there are so many new and creative research productivity tools out there that can help you in the various stages of research including:
Discovery
Analysis
Writing
Publication
Outreach
Assessment
As academic librarians, we are dedicated to support you in your research needs across all the stages of research. To that end we are continually scanning the environment for the latest and greatest tools that will help make doing research more efficient and effective.
We have checked out, studied, experimented with, written ResearchRadar articles about, and even conducted workshops on many of these tools.
To make it easier for faculty, researchers, and postgraduates to discover them, we decided to compile a list of these tools in the Research Productivity Tools guide.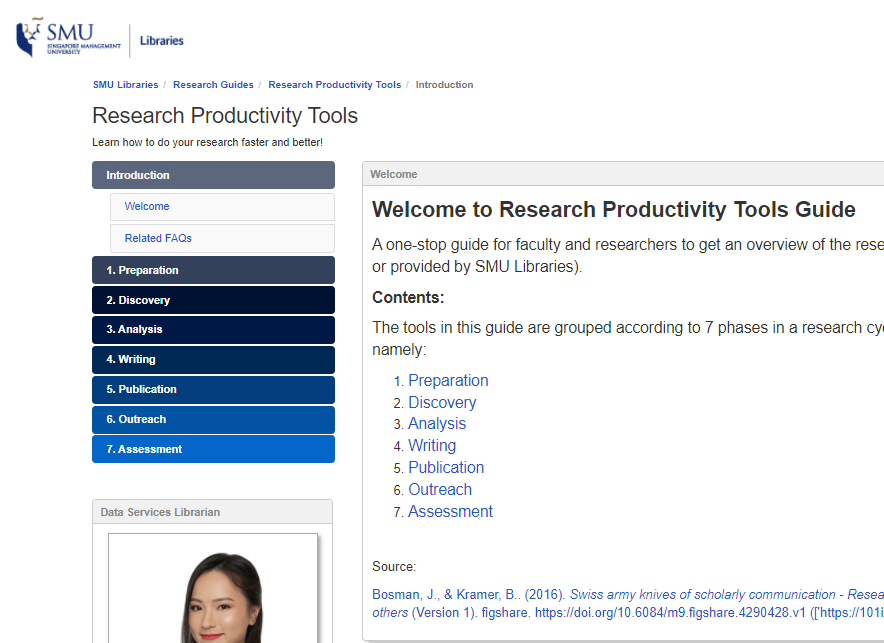 This guide is no mere listing of tools, but includes links to articles we have written on them, as well as when available, links to recorded and upcoming workshops about these tools.
You can find this guide through the Libraries' website as well.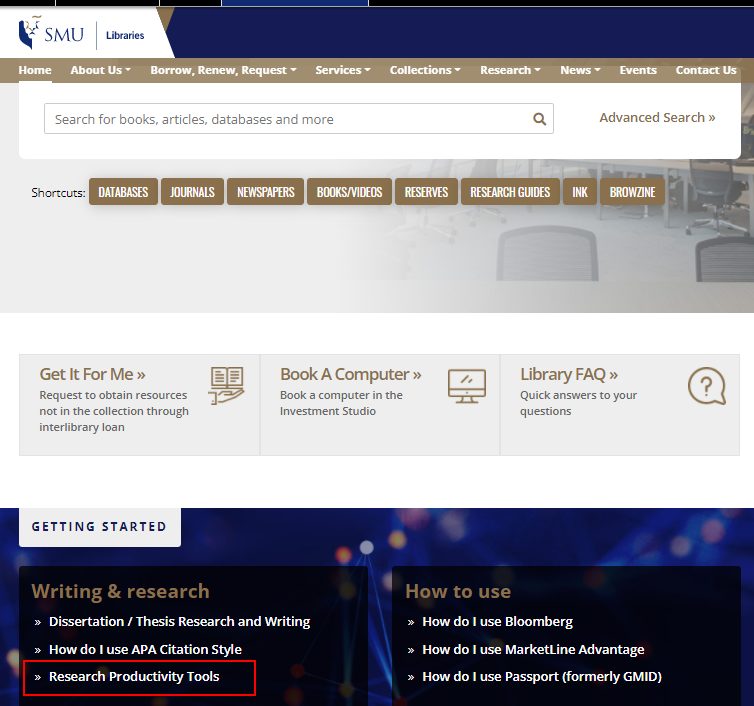 In January and February 2022, we will be conducting bite-size workshops for some of these tools! Stay tuned for more info in the upcoming weeks!
This research guide is frequently updated as we discover more tools. If you have some burning questions about one of these tools or want to share your experience on using one of them, or know of others that you think should be included in the guide, please don't hesitate to let us know at library@smu.edu.sg