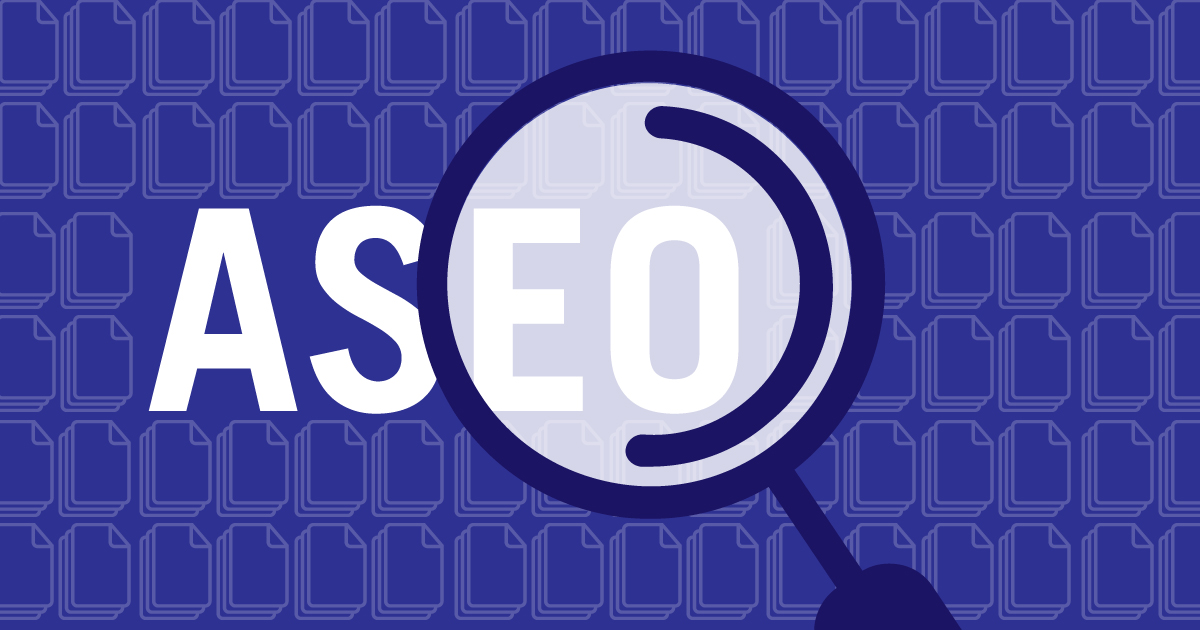 By Aaron Tay, Lead, Data Services
Just as search engine optimisation (SEO) is the process of tweaking webpages so that they may be more discoverable and rank higher in search engines like Google, there has been discussion about Academic Search Engine Optimisation (ASEO) which attempts to tweak titles, keywords, abstracts and other metadata of academic publications to help papers to rank higher in academic search engines like Google Scholar. This improves discoverability and visibility which may lead to higher citation impact.
But do they really work? In "Increasing visibility and discoverability of scholarly publications with academic search engine optimisation", the authors provide an overview of the subject and provide tips and guidance based on an understanding of how academic search engines work, typical user behavior of readers and past literature on factors affecting citation counts e.g., optimal length of titles, effect of special symbols in titles.
They also provide three easy to digest infographics on how to optimise your publication for better results.
Title optimisation for scholarly publications
Keyword optimisation for scholarly publications
Abstract optimisation for scholarly publications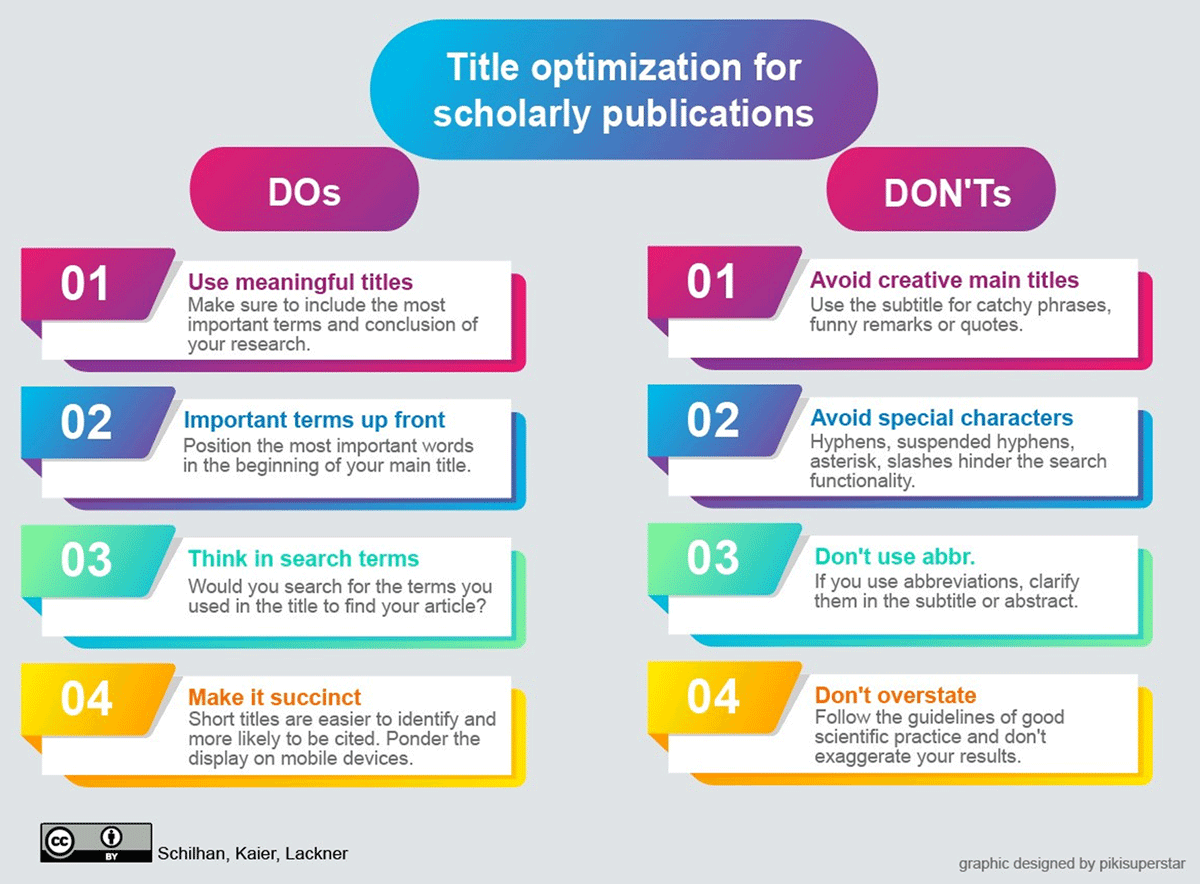 There is even a short section on ASEO for books (as opposed to journal articles).
Librarian's take: While the exact inner workings of academic search engines such as Google Scholar are a well-guarded secret, there have been enough studies over the last decade to get a basic understanding of how they work in terms of how they index data and calculate relevance ranking. For example, numerous studies have shown relevant ranking is highly weighted by citation count and title matches in Google Scholar. This article provides practical tips that leverage some of this hard-earned knowledge.
For example, the advice to avoid "Suspended hyphens" and other special symbols e.g. asterisk, slash and hyphen in titles is well given since studies have shown titles with such special symbols tend to be less highly cited. It is also generally believed that this is because articles with titles that have special symbols such as umlauts may not be displayed properly (the paper advises authors to stick with characters that can be encoded with UTF-8) and can be hard to find and results in citing errors which may lead citation indexes to miss such citations. That said such studies are often not conclusive and may contradict each other.
Other advice, such as the tip to save images in a vector graphics format such as .svg and .eps instead of formats like BMP, JPG to ensure the text in images can be indexed in search is based on the understanding of how many search engines work.
While following such tips does not provide a 100% guarantee of improving the discoverability of publications, much less in causing greater citation impact, they are fairly easy and low effort to implement and should be worth trying.
Reference:
Schilhan, L., Kaier,C., & Lackner, K. (2021). Increasing visibility and discoverability of scholarly publications with academic search engine optimisation. Insights, 34 (1), 6. http://doi.org/10.1629/uksg.534