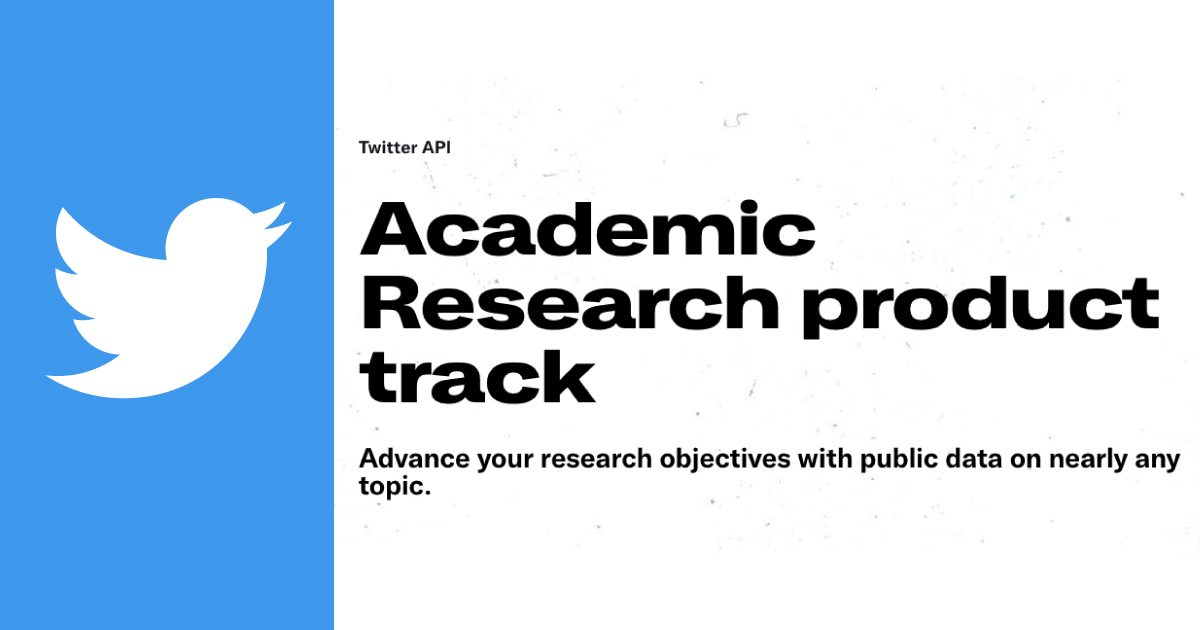 By Aaron Tay, Lead, Data Services
Twitter has been a rich source of data for researchers over the years. In SMU, besides research from the School of Computing and Information Systems (SCIS) that has produced highly cited papers like Twitterrank: Finding topic-sensitive influential Twitterers, we also see research in diverse areas such as:
But how do you get access to the Twitter data set? The good news is that in 2021, Twitter announced a new product – the Academic Research product track, which would give researchers full access to the entire public history of Twitter for free. This is a great boon for researchers because the previous version only gave you access to tweets from the last 7 days. The new version also greatly increases access to Tweets via the API to a monthly cap of over 10 million tweets.
Some of the API endpoints you can access with this include:
Besides mining Twitter from the source, you may also be interested in curated social media data sets relating to Singapore which have been collected by SMU's Living Analytics Research Centre.

In addition, you may wish to refer to the following guide - Using Twitter as a data source an overview of social media research tools, which was recently updated and provides resources and guidance on how to use Twitter for research. In particular, the guide provides an overview of tools that can be used for research on Twitter and other social media platforms.