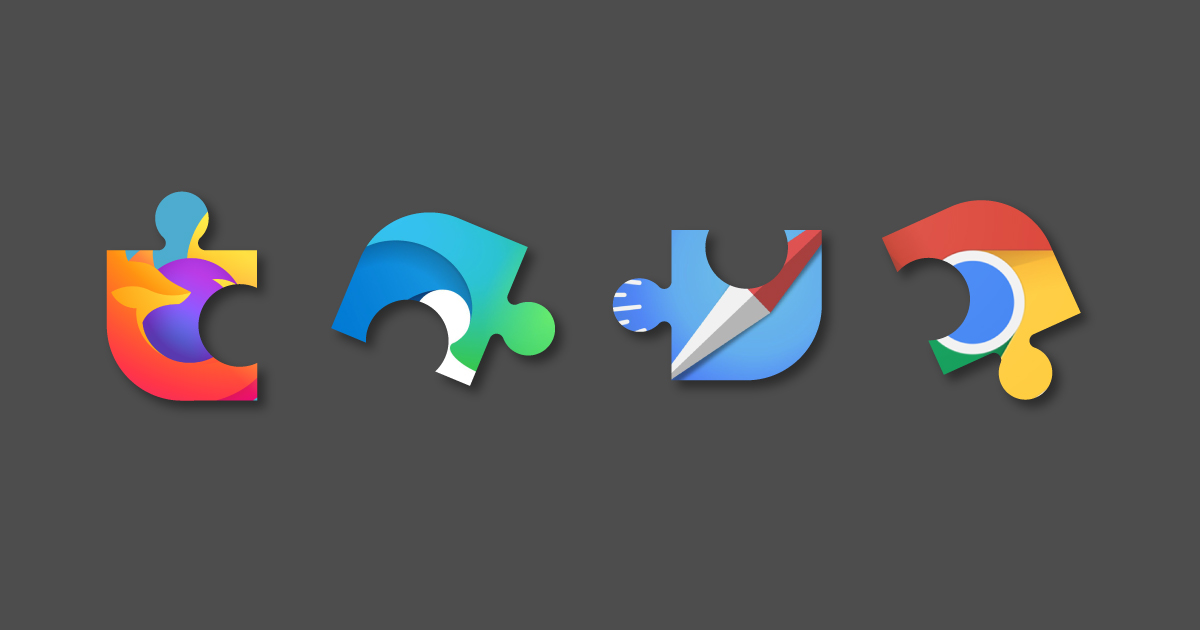 By Aaron Tay, Lead, Data Services
The internet and the browser are where we start our research. What are some browser extensions you can install that can help make doing academic research more efficient and effective?
Here are my favourites!
Also see recently concluded Bite sized workshop recording - Useful Browser extensions for academic research.
Note: The extensions below are all available in Google Chrome. Most are also available for Firefox and Microsoft Edge but this is not guaranteed.
This SMU Libraries supported browser extension is a handy tool that can be used to unlock access to papers via SMU Libraries' subscription. Once installed, you will encounter the badges "Download PDF" or "Access Options", whenever you land on a journal article.
The "Download PDF" badge indicates that the article is accessible via the Libraries' subscription. Clicking on this badge get you easy access to papers behind the paywall.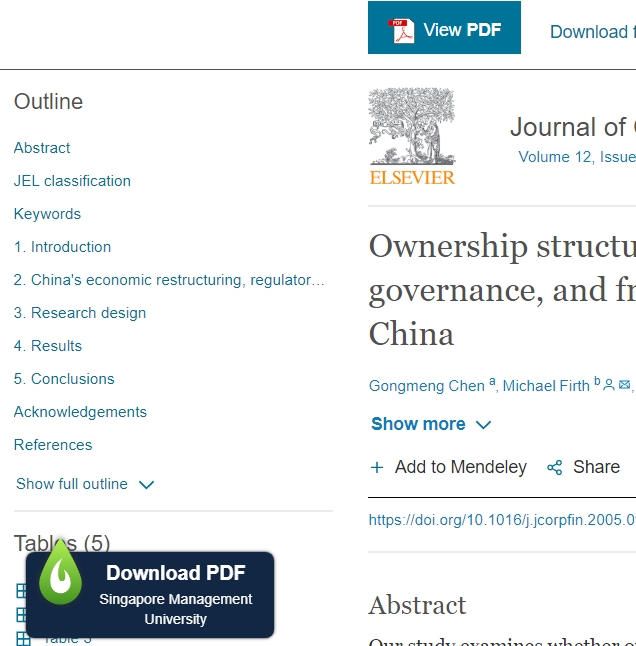 When LibKey Nomad detects that SMU Libraries do not have access to the full-text of the article, the "Access Options" badge will appear. Click on "Access Options" and with a few additional clicks, you can request the Libraries to get it for you via the "Request Interlibrary loan".
Supplement: You can find out more details about Interlibrary loans from the webpage.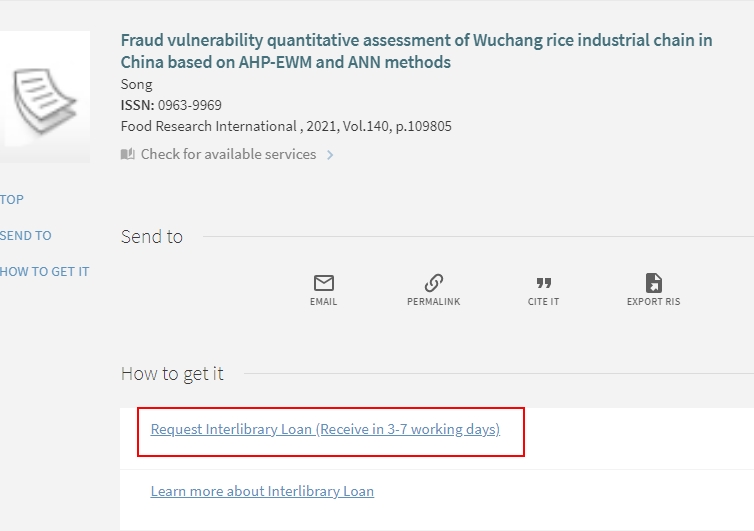 Libkey Nomad also supports commonly used platforms like Wikipedia, PubMed, Scopus and the latest version warns you if you are trying to access retracted papers!
This is done through a partnership with the Retraction Watch database and will warn you if you are downloading a retracted paper.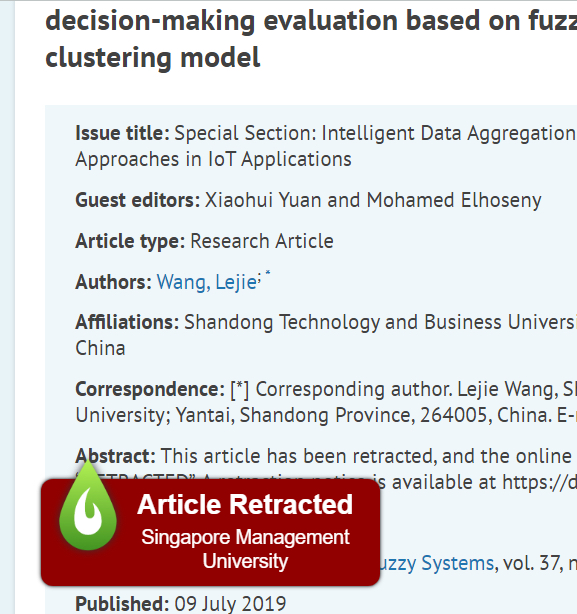 This free extension leverages the power of Google Scholar to check for access to papers - both free as well as subscribed ones available via our subscriptions (appears as "Find it @ SMU Libraries" link).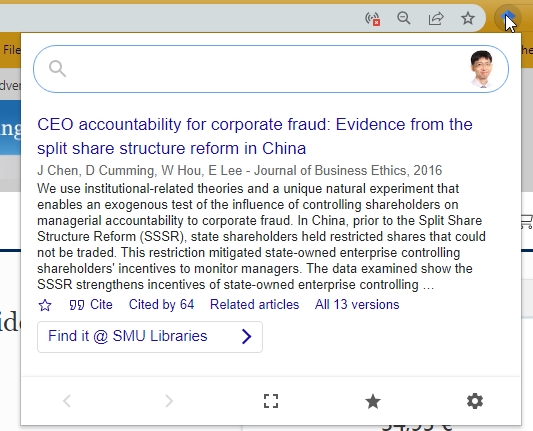 The slight drawback is unlike Libkey Nomad, which automatically checks for availability, you will have to remember to click the button to activate the functionality.
After installing the extension, remember to "pin" the browser extension to your browser toolbar in Chrome so you can click on it.
Tip: You can install and use both Libkey Nomad and Google Scholar button together. There will be situations where Libkey Nomad is unable to detect papers on certain journal platforms and no badge appears. In such a situation, you can click on the Google Scholar button to try to check for availability.
Zotero is free, open source and one of the most popular reference managers out there. If you use Zotero, you will definitely want to install the Zotero connector browser extension.
With this extension installed, you can click on the extension and get the citation automatically included in your Zotero library. If you are lucky, it may even download the pdf article (supported on selected platforms) and attach it to your reference in Zotero!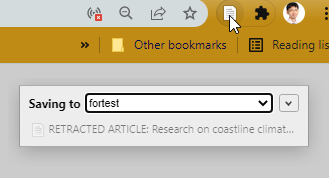 Also as noted in our Research Radar piece in May , Zotero is able to check for retractions through Retraction Watch Database too!
Supplement: New to Zotero? Not sure if a reference manager is useful? Refer to our Zotero Research Guide.
One major advantage of Zotero is that it is open source and it is easy to build plugins that enhance Zotero's capabilities. While there are many plugins worth trying, the scite Zotero plugin in particular, is worth mentioning. This plugin allows you to bring scite's capabilities into Zotero, such as displaying the "smart cite" statistics with "supporting", "mentioning", "contrasting" cites.

But what is scite?
As noted in a Research Radar piece last year, scite is a new next generation citation index subscribed by SMU Libraries. It is similar to traditional citation indexes like Web of Science and Scopus, you can use it to find citation counts of papers, authors, journals and institutions. However, scite goes beyond that in two ways by allowing you to:
Search for expert analyses and opinion on any topics using the citation statement search mode
Check how research papers have been cited – whether the cite is a mentioning cite, supporting cite or contrasting cite (classified via machine learning).
Supplement: For more details about scite- watch the recent workshop on Scite – see recording (SMU only)
But why use the scite browser extension? Simply put, scite will embed scite "smart cites" badges on popular platforms like Google Scholar or even Google that will allow you to look at the supporting, contrasting and mentioning cites of each paper. Clicking on the extension will bring you to scite.

When you are looking at a research paper and trying to decide whether to cite or even download the paper to read, being able to see more context is helpful. Between the scite browser extension and other extensions as mentioned in this article, you can tell if a paper is retracted, the number of mentioning, supporting and contrasting cites it got.
But this still may not tell the complete story. What about other comments that researchers have left about the paper after publication (i.e. post publication review).
There are various such sources of reviews including Publons but one of the largest and free aggregated source of such reviews is in PubPeer. For example, as I write this, the results of a systematic review/meta-analysis study on the effects of Lockdown on mortality rates of COVID-19 is making the news (see coverage in South China Morning Post, among other news sites).
But what do other researchers and systematic review experts really think of the study?
Pubpeer aggregates some of the comments. Some research even shows that the number of Pubpeer comments (which are mostly negative and anonymous) on a paper is correlated with papers that eventually get retracted or corrected, while negative citations (scite contrasting cites) do not.
Of course, not all comments found on PubPeer are valid or worthy of consideration but in any case, it would be good to see if there are any comments on a paper. That is why it may be worth installing the Pubpeer extension that will automatically check if a paper you are currently reading has any Pubpeer comments.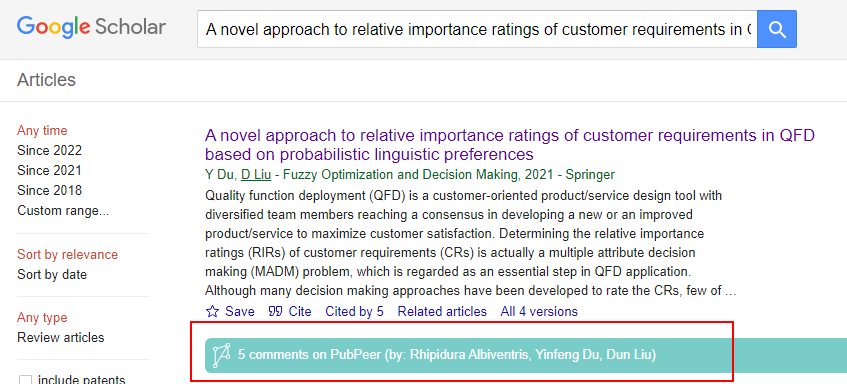 Annoyed by broken links? Want to see how a webpage looked like one, ten or even twenty years ago? Internet Archive's WayBack machine has you covered. Assuming the page was being archived periodically, you can enter a URL and see how it worked like in the past across a variety of dates it was archived.

With this extension installed if the extension detects you are on a page with is dead (typically but not always with a 404 error code) it will automatically attempt to check if an archived version of the page exists in the Internet archive and provide you a link to an archived version.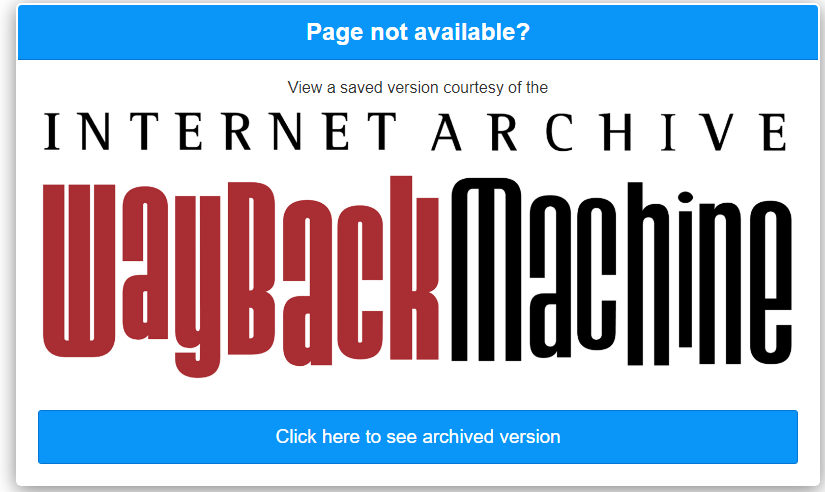 Alternative: We talked about perma.cc in last month's research radar which is similar to the academic version of the Wayback Machine where you can archive webpages and cite them (together with the original URL) ensuring there is some stability in the future. Here's an example of such a link https://perma.cc/2X66-ZAQ7. A chrome extension exists for this which will make archiving perma.cc links easy.
Conclusion
All in all, the availability of browser extensions has brought much ease and convenience in our day to day browsing of the net. However, do be careful with what browser extensions you install as browser extensions can be dangerous if they are malicious. Avoid installing browser extensions that are not from reputable sources or are new and not well known.
If you have questions about browser extensions that you are using, feel free to contact me to discuss.