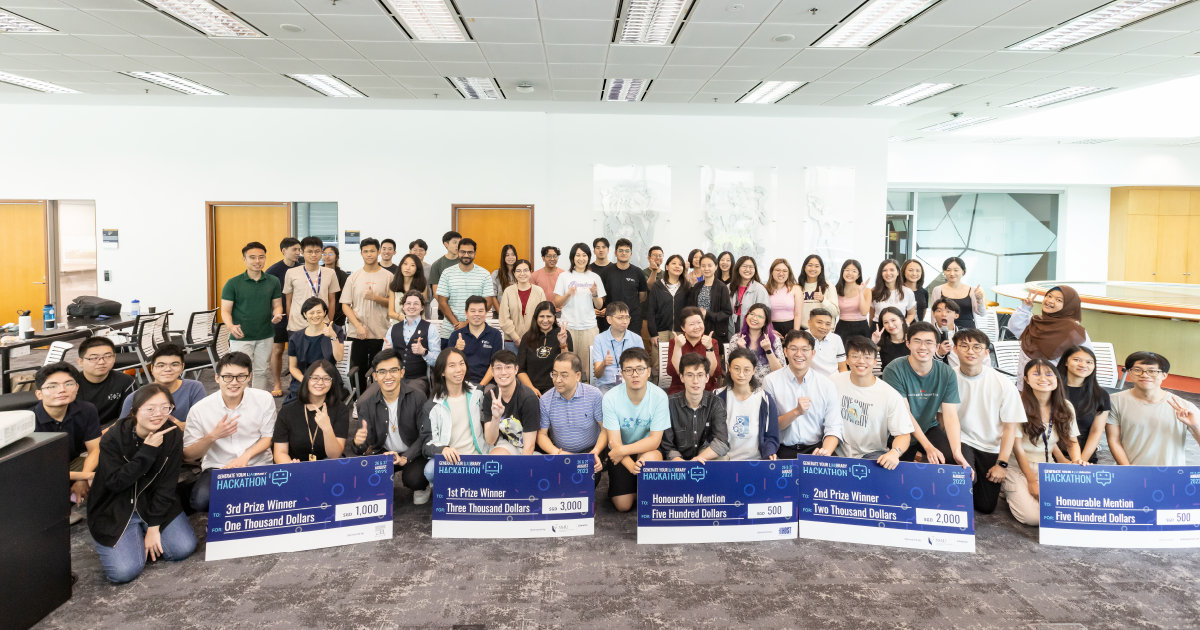 During the second week of the new school term, over 50 SMU undergraduate and postgraduate students participated in the first-ever library hackathon called Generate Your L(AI)brary.
Participants were challenged to create innovative and creative AI-powered applications using OpenAI's GPT models or open-source models like Llama 2 to enhance the library and research experience. 16 teams competed, and 13 presented their solutions including Chrome extensions and Telegram bots, after 24 hours of hard work.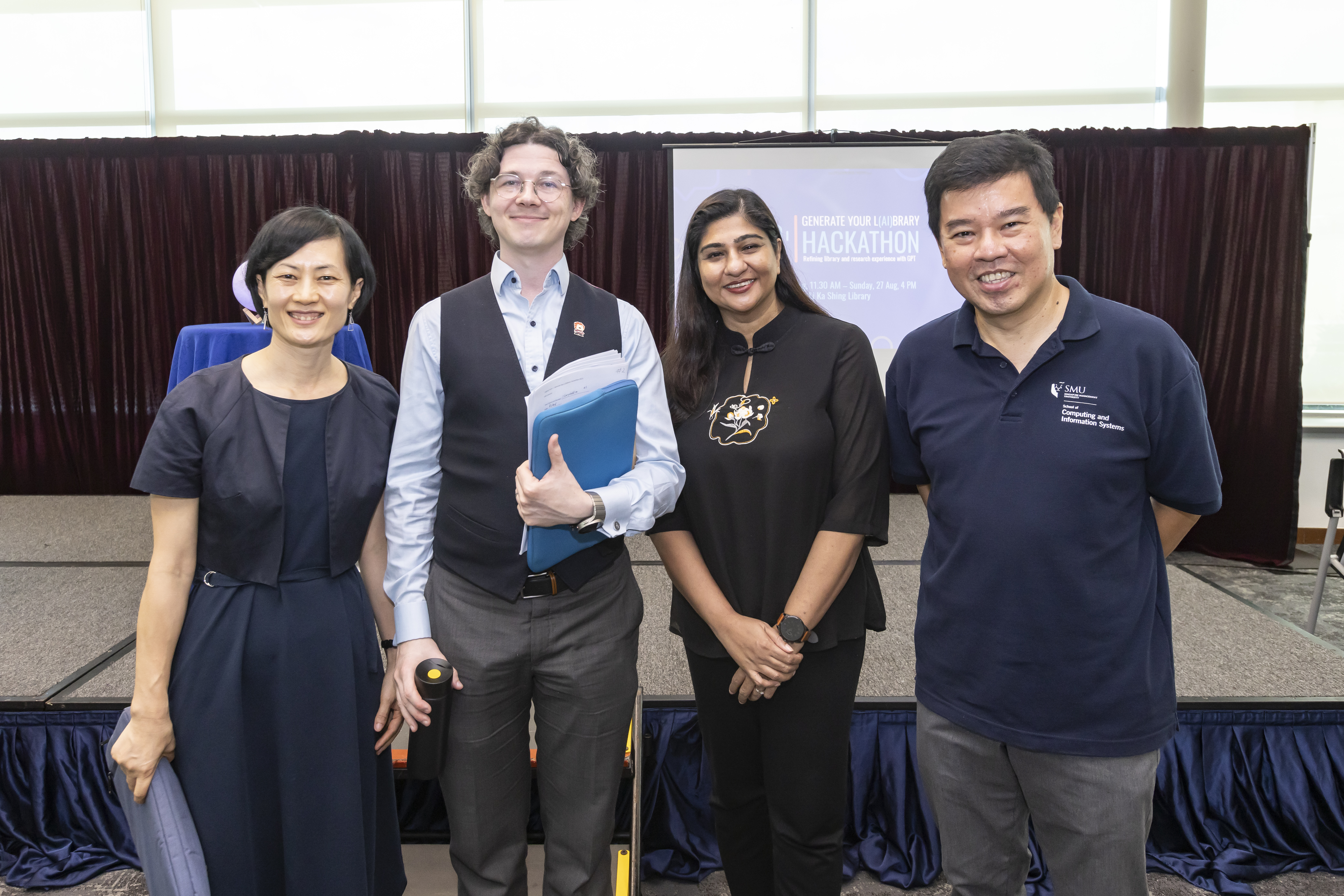 The winning team, SMU AI, developed two solutions to simplify research and information search. The first solution generates article summaries and a chatbot that answers questions related to the article, providing links to specific sections where the answers are derived. The second solution is a chatbot that responds to library-related enquiries, such as borrowing limits and fine payment procedures, accessible via the web and Telegram.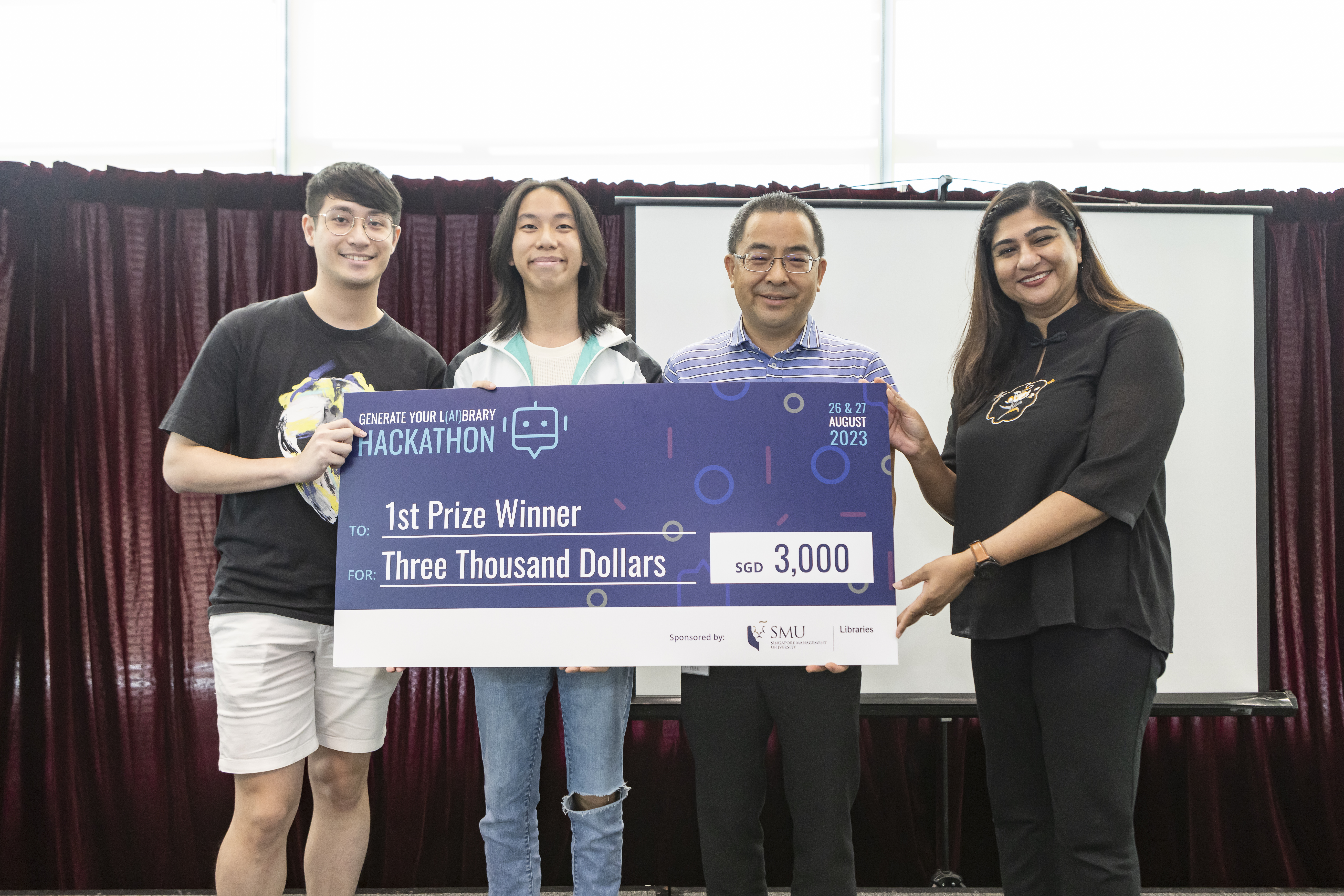 The teams did not walk this journey alone. Mentors from various industries including Arvind Sethumadhavan (Founder, The AI Living Lab), Charu Srivastava Amprs (Chief Strategy Officer and Corporate Affairs Lead, TriOn & Co), Marc Astbury (Lead Designer, Jenn AI) and SMU faculty member Associate Professor Tony Tang provided guidance in the areas of problem definition, human computer interaction, user experience and pitching. The library mentors, Samantha Seah, Ooi Kooi Cheng, Bella Ratmelia and Aaron Tay, prepared the library-related data and APIs and shortened the learning curve on library domain matters.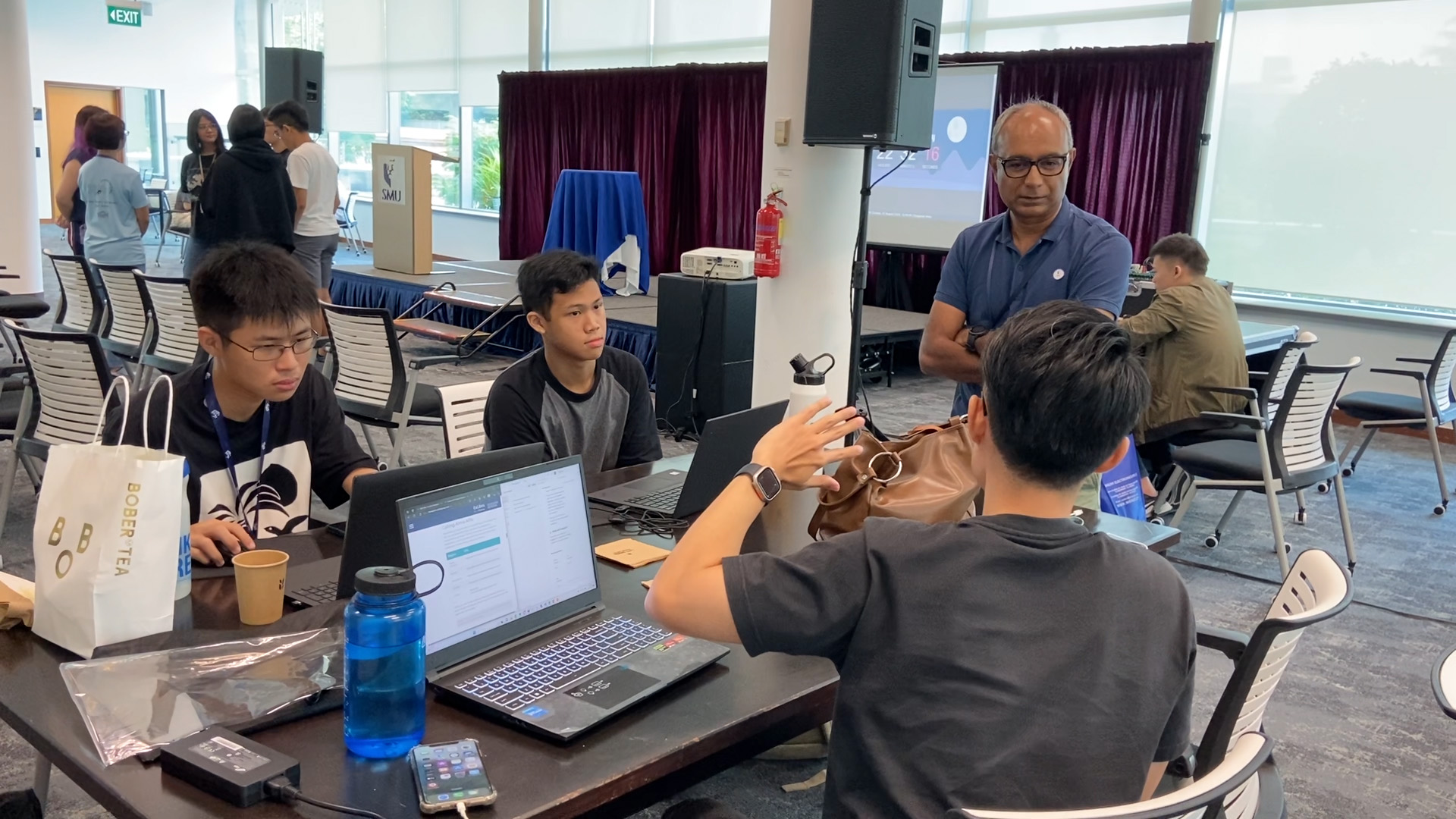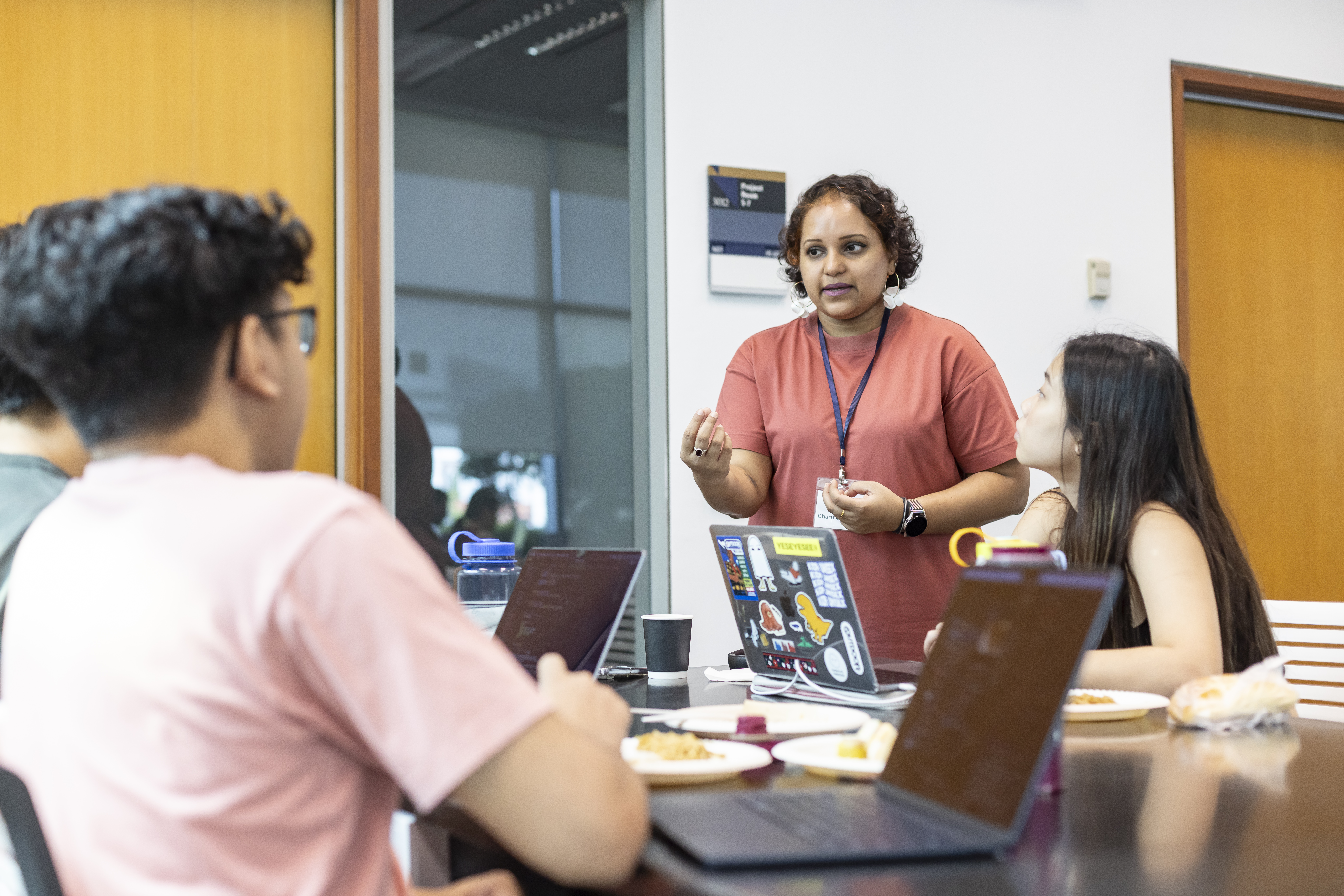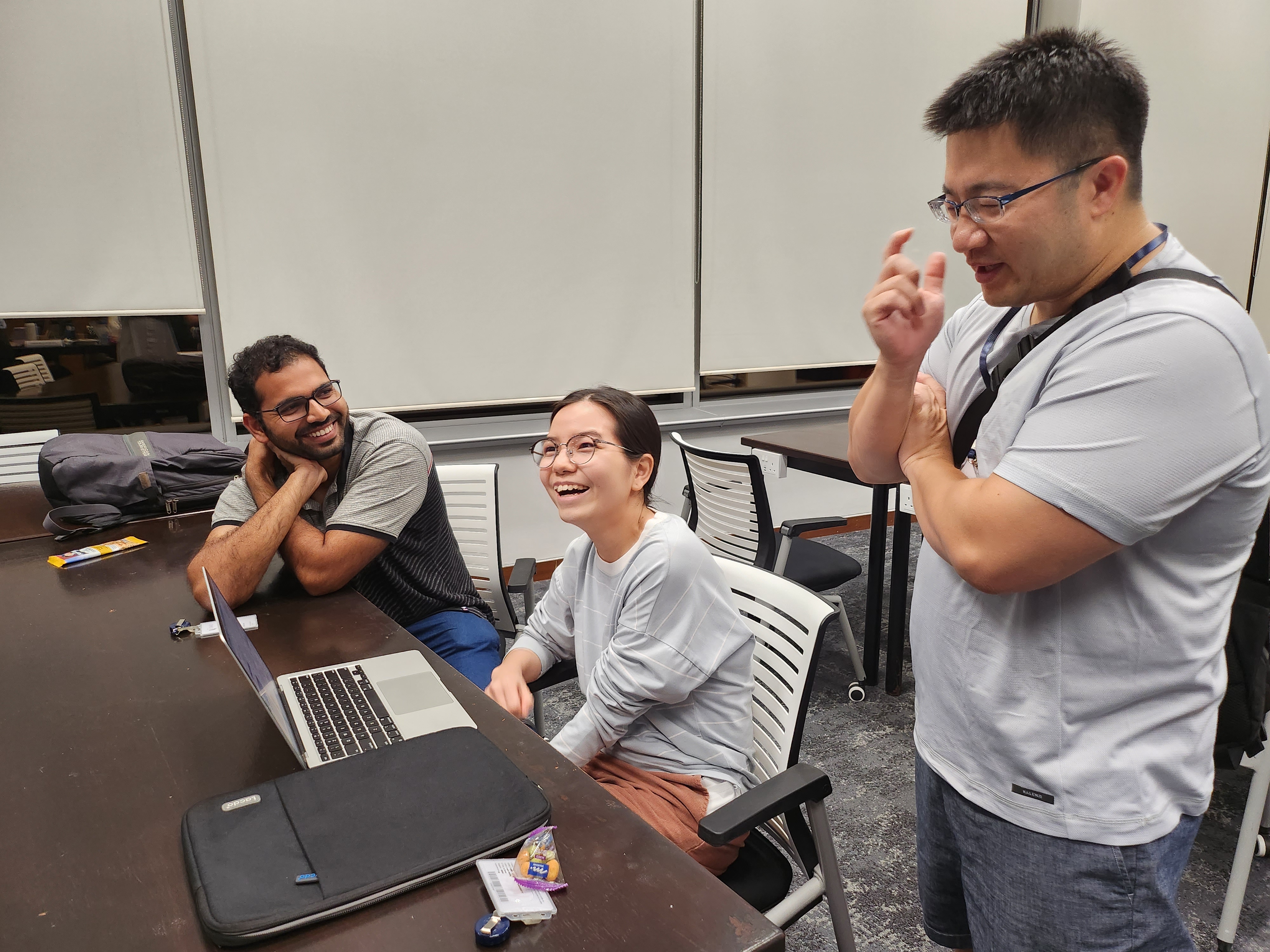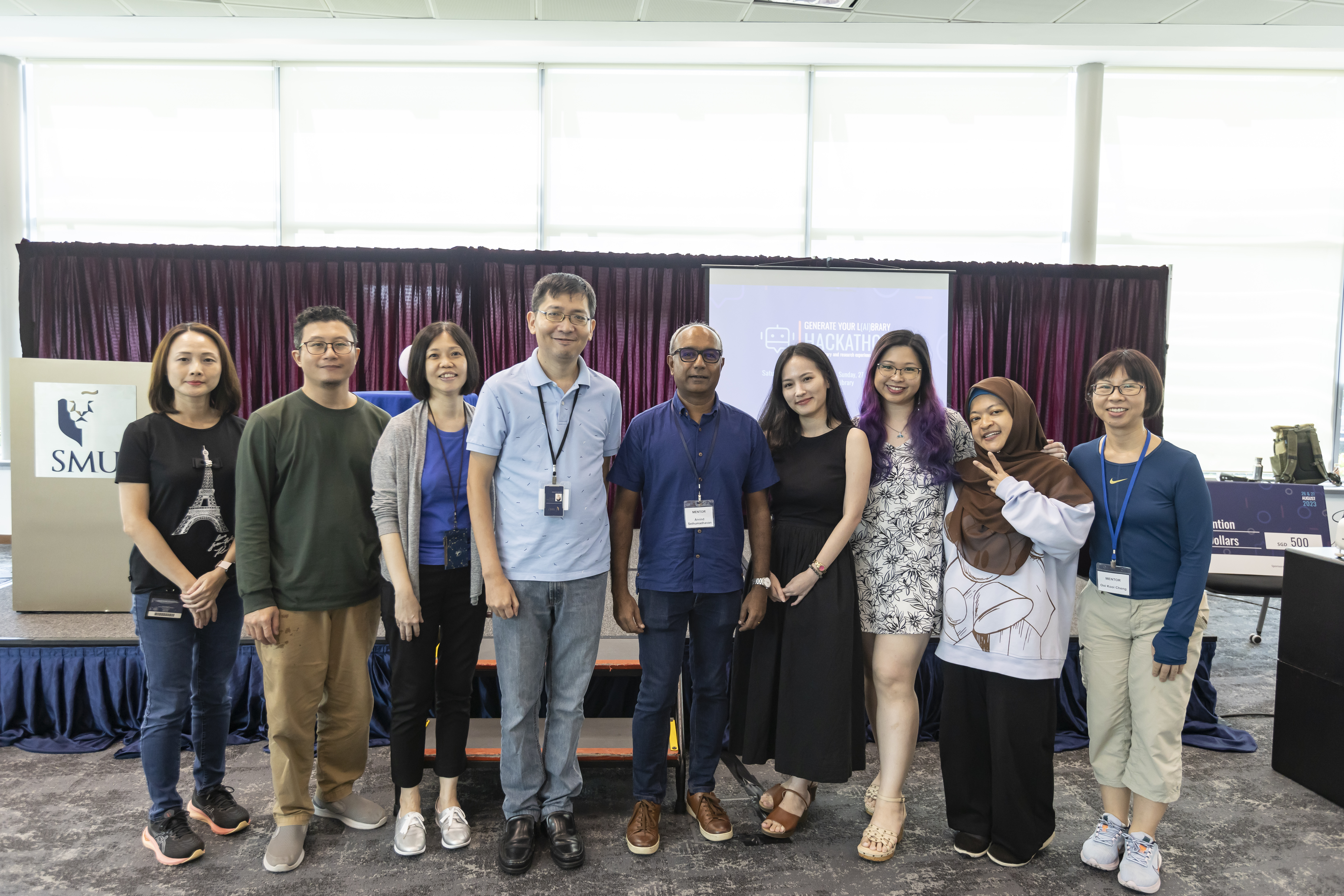 Feedback from participants captures the whole experience - the sense of apprehension at the start of the hackathon, the excitement of stretching one's capabilities, and how this experience has helped them gain confidence and form new connections.
The event ended with the unveiling of the newly rebranded Investment and Data Studio (IDS), an initiative by SMU Libraries to create a space that fosters engagement amongst those interested in data skills.
The organisers are grateful to InfoHost and SpringNature for sponsoring the honourable mention prizes, and to SMU Institute of Innovation & Entrepreneurship for their recommendation of mentors.