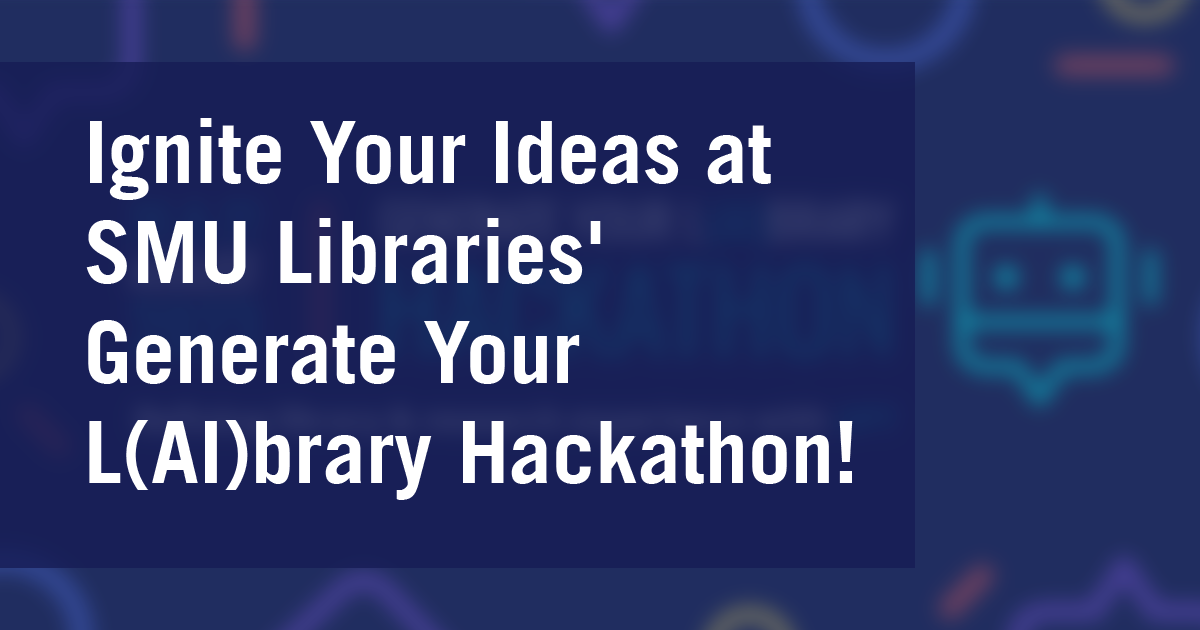 By Aaron Tay, Lead, Data Services
Date: Saturday, 26 August 2023 to Sunday, 27 August 2023
Location: Li Ka Shing Library, Level 5, Quiet Area
Prizes: SGD 7,000 worth of prizes
Generate Your L(AI)brary Hackathon is a unique two-day event open to all SMU students (undergraduates and postgraduates) and administrative staff, regardless of their coding or AI proficiency. We challenge you to step into the innovative world of large language models and generative AI, including the awe-inspiring technology of OpenAI's ChatGPT. Your task? Use your creativity and newly-acquired skills to design applications that could revolutionize the way we interact with libraries and conduct research.
All participating teams will have $50 worth of OpenAI credits (including access to the latest GPT-4 API) at your disposal, and your task is to design applications that could reshape how we interact with libraries and the process of research. Want some ideas? Read this accompanying piece.
On hand will be mentors who will guide and assist you on your journey.
Did we mention there are cash prizes? The top three performing teams will receive $3K, $2K, and $1K respectively.
So, what are you waiting for? Register and join now! It's a chance to innovate, learn from the best, and potentially win cash prizes!
For more information about the event, please visit our official hackathon guide at https://researchguides.smu.edu.sg/hackathon-2023. If you have any questions, need further information, or want to find teammates to join, please join Generate Your L(AI)rary Hackathon Discord server. Further updates on the hackathon will be posted on this Discord server as well. Hence we strongly encourage all potential participants to join this Discord server.
Stay tuned for more details on the event schedule, mentors, and much more. We look forward to seeing you there!