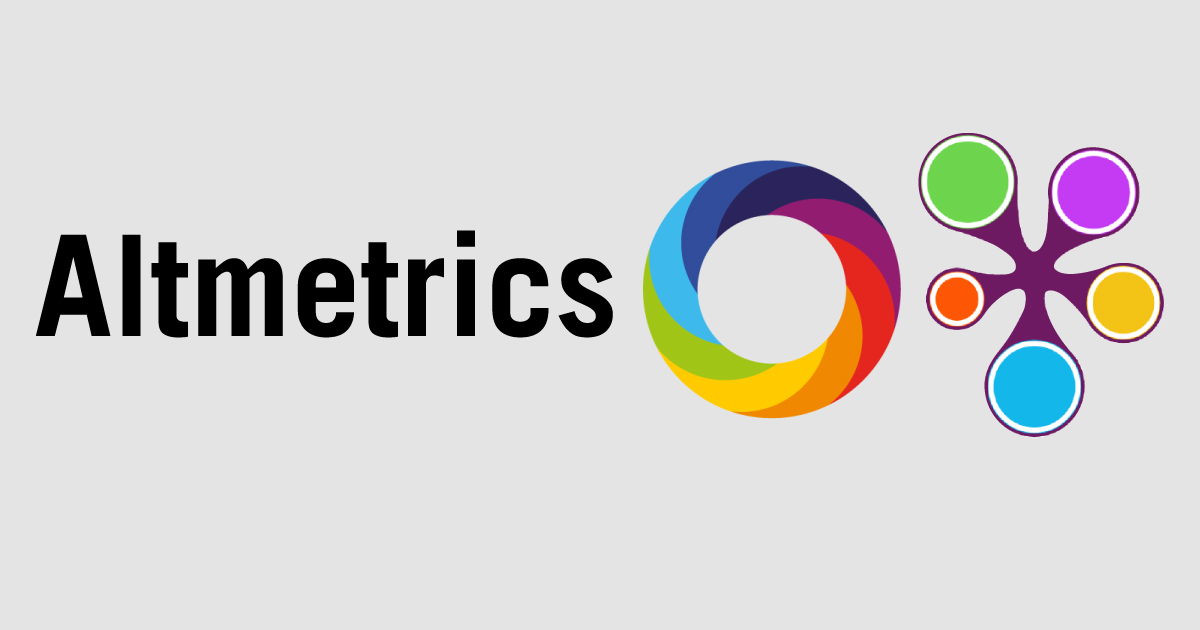 By Dong Danping, Librarian, Research Services
Today published research is often disseminated and discussed online. Interactions may happen right after your paper gets published live. Do you ever wonder what are the discussions around your research on social media? How many researchers are reading your paper on reference managers? Are your papers mentioned in blogs, reviews, Wikipedia or news media?
To have a more complete understanding of happenings around published articles online, tools have been created to provide relevant insights, e.g. PlumX Metrics or Altmetric.com (not to be confused with the concept). There is also a tool called Overton specifically tracking citations to policy documents – find out more about Overton in the ResearchRadar article "Is your work influencing policy? A Q&A with Euan Adie, Founder of Overton".
What do Alternative Metrics or Altmetrics measure?
Traditional scholarly metrics measure citations received from other scholarly published works. However alternative metrics or altmetrics goes beyond such metrics.
They tend to measure attention and interactions around your research online, e.g., tweets and Facebook likes, mentions in news articles or blog posts, bookmarks or saves on reference managers (a potential indicator of future citations), views and downloads. (See picture below for the 5 categories of PlumX Metrics).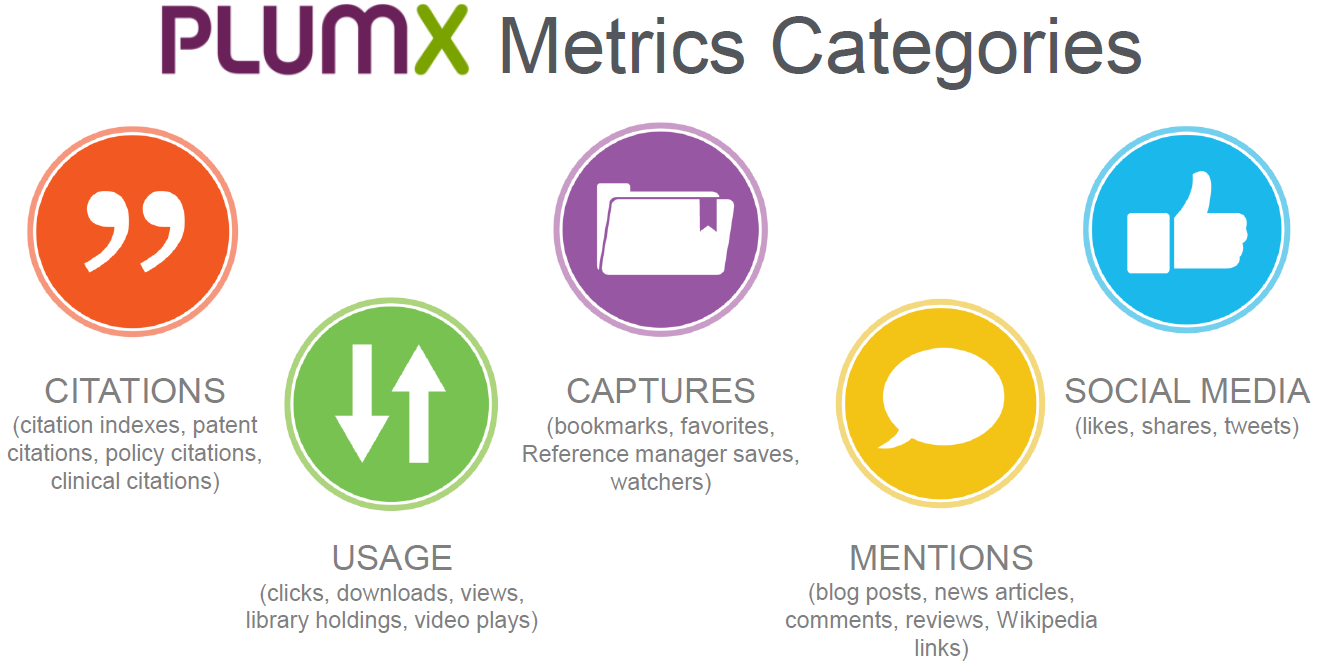 How are they useful to me?
You can use altmetrics to:
Monitor and track early engagement You can get almost immediate feedback whereas citations may take a long time to appear!
Showcase influence to funders and institutions on how your research receives media attention, public interaction on social media, influence over public policies, etc.
Identify channels to promote your research online or even interact with potential collaborators out there!
Where can I find the altmetrics for my papers?
Your altmetrics can be obtained with two tools, PlumX Metrics or Altmetric.com. They differ in terms of data sources covered and the computational method. The rest of this article explains how you can use these two tools to find the altmetrics for your papers.
Tool #1 - PlumX Metrics

The visualised score for PlumX resembles a flower with five petals of different colours representing Usage, Captures, Mentions, Social Media and Citations. You can find PlumX Metrics on InK. There are two ways to do it:
Search for your paper on InK. On the record page, you will see the colorful PlumX badge below the 'Download' button. Mouse over to see the statistics and click 'See Details' for further information.

On the details page, you can also explore the actual interactions, such as the Tweets that mention your article.

Visit your InK Author Dashboard either by logging in to InK with your SMU email address, or find the monthly email from InK with the subject line 'Your Latest Readership Report from Institutional Knowledge at Singapore Management University.

Once you are on the Author Dashboard page, click on the PlumX icon and you will find the aggregate PlumX metrics for all your papers, example below:
Tool #2 - Altmetric.com

The other tool that you can use is Altmetric.com. It is shaped like a donut with the altmetric score in the middle.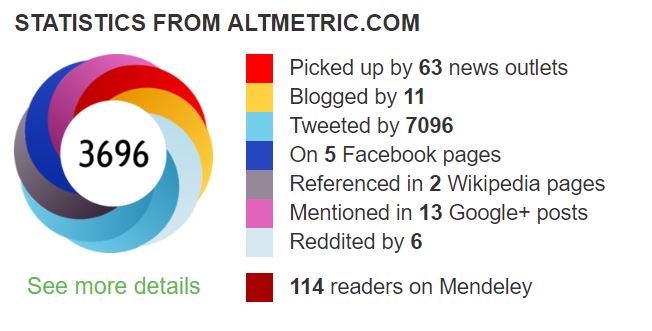 To find the Altmetric score for a paper, you can install the free bookmarklet tool by following the instructions on the "Bookmarklet for Researchers" page. There are other ways to use Altmetric data, such as embedding Altmetric badges on your profile page or accessing the Altmetric API for research purposes.
How do altmetrics compare to traditional Scholarly cites?
Altmetrics are a variety of metrics that measure different aspects of attention, use and interaction.
In general, a decade of altmetric research has found that most of these metrics are not correlated with traditional citations because they are measuring different dimensions of impact. The only possible exception is people who have saved citations in their reference manager, which do seem to be correlated with traditional citations.
While altmetrics do not necessarily correlate with traditional citations, they can be useful in showing the influence of the research beyond academic impact. It all depends on what you are trying to show. Downloads for example could indicate that your work is heavily read and influences practitioners in the industry. Being cited by a government or IGO policy document shows the possible societal impact, where your work might have influenced thinking in the real world.
Contact us at dpdong@smu.edu.sg if you need help or have any questions about altmetrics.